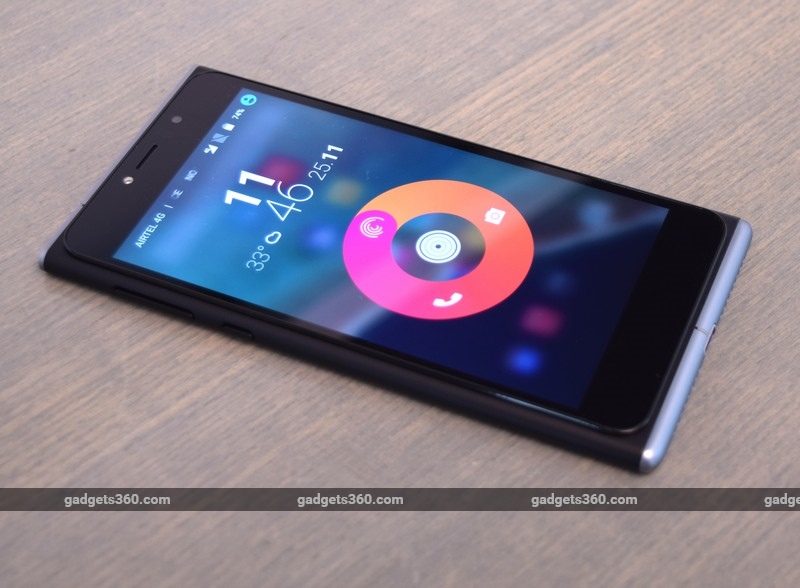 HIGHLIGHTS
Amazon Great Indian Sale will last for 3 days
It comes with early access for Prime members
Deals on popular mobiles, other electronics, and more
The Amazon Great Indian Sale 2016 is here, bringing with it deals on mobiles and other electronics, home & kitchen appliances, fashion apparel & accessories, and more. The three-day deals marathon kicked off at the stroke of midnight on Monday, with a bunch of new deals going live every hour since.
Before we get to our pick of the deals so far, here are a few things to keep in mind:
1) Amazon is offering Prime members early access to many deals, so this is as good a time as any tosign up for Prime. Amazon Prime costs Rs. 499 for a year after a 60-day free trial if you sign up right now, and comes with other benefits like free one-day shipping on eligible items with no minimum order.
(Also see: Amazon Prime Launched in India, Amazon Video 'Is Coming')
2) Amazon is offering SBI credit and debit card holders an additional 10 percent off if they shop via the app, and additional 7.5 percent via the website. There's a minimum spend requirement of Rs. 5,000, with a maximum discount of Rs. 1,500 per card.
3) Deals are going live throughout the day, so keep coming back for more. Some deals may have limited quantities available (indicated by the percentage claimed), so if you are really keen on buying something, go ahead complete the purchase while you can.
Without further ado, here are the best deals of the Amazon Great India Sale so far:
Logitech X50 Bluetooth Wireless Speaker
The Logitech X50 is a Bluetooth speaker that's bit of a crowd favourite with 4.5 average rating on Amazon India. Rated to deliver up to 5 hours of audio playback on a single charge, the speaker is deceptively loud, and comes with an Aux port as well. Available as part of the Amazon Great Indian Sale at Rs. 1,249.
Xiaomi Mi 5
The Xiaomi Mi 5 (Review) is one of the best all-around smartphones you can buy right now, and Amazon is offering the black and white variants of smartphone at a discount of Rs. 2,000. That may not be a big amount, but if you are already in the market for a Mi 5, this is a good time to pick one up.
Obi Worldphone SF1
It's a phone that most of our readers would be familiar with, and it's going at a great price right now. The 16GB variant of the phone is available at Rs. 7,999, while the 32GB variant is going at Rs. 9,999. In our review the Obi Worldphone SF1 scored high on design, battery life, though the camera performance could've been better.
Samsung On7 Pro
Samsung has again become a contender in the budget smartphone space and it's thanks to products like the On7 Pro. Launched in October last year, the smartphone is available as part of the Amazon Great India Sale 2016 in gold and black at Rs. 10,190.
Logitech K480
The Logitech Bluetooth multi-device keyboard K480 for computers, tablets, and smartphones is one of our favourite Bluetooth keyboards. It can be connected to up to 3 devices at once, and you can switch input between them using the dial. The built-in stand doubles up as cradle for smartphones and tablets. As part of the Amazon Great India Sale, it's available at Rs. 1,799.
Teewe 2
The Teewe 2 (Review) is one of our favourite home-grown media streamers, and a pretty decent alterantive to Google's Chromecast. It's available right now at Rs. 1,499.
Logitech accessories
Logitech is one of the preferred names when it comes to accessories and there are decent deals going around on a bunch of them. Our picks include the Logitech B170 Wireless Mouse at Rs. 549, the Logitech Bluetooth Audio Receiver at Rs. 1,499, the Logitech Type Plus Protective case with Integrated Keyboard for iPad Air 2 at Rs. 2,999, and Logitech C270h HD Webcam and Stereo Headset at Rs. 1,249.
Jawbone activity trackers
Many popular of Jawbone activity trackers are discounted by 25 percent as part of the Amazon Great Indian Sale.
Sanyo IPS TVs with A+ grade panel
Sanyo is offering two good deals on TVs with A+ grade IPS panels and 178 degree viewing angle, along with HDMI*2, USB*2, PC*1, AV*2, RF*1 ports. The 49-inch model is going at Rs. 34,990, while the 43-inch model is available at Rs. 24,990, making them good bang for the buck.
Other AmazonBasics accessories
As you would expect, there are deals on Amazon's own range of AmazonBasics accessories. If you've had your eye on certain laptop or tablet sleeves, or some other cables, this might be a good time to check them out.
Other mobiles
There are deals on plenty of other mobiles like the Acer Liquid Jade, Blu Win HD LTE, Micromax Canvas Win W121, Canvas 2 Colours, Canvas Nitro 2, Phicomm Passion 660, and Samsung Galaxy Note Edge. Do note that most of these phones are rather dated at this point, and may not represent the best bang for your buck. But if you are in the market for these specific models for some reason, this information might come in useful.
Expired deals
Sony SRS-X55 Premium Wireless Speaker with Bluetooth and NFC
This is probably one of the best audio deals that you will see over the next 3 days. The Sony SRS-X55 Premium Wireless Speaker with Bluetooth and NFC has an average of 4.5 (out of 5) user rating on Amazon India, and is usually available around the Rs. 12,500 mark, compared to its MRP of Rs. 13,999. But you can buy it at just Rs. 7,990 until stocks last.
Soundmagic ES 19S
If you are looking for a decent pair of earphones to go with your smartphone that don't cost a bomb, the Soundmagic ES 19S are worth considering. They work with both Apple and Android smartphones and are available at Rs. 799 as part of the Amazon Sale.
Logitech UE Boom
One of the better Bluetooth speakers out there is available at a sub-Rs. 10,000 price point. The Logitech UE Boom comes with water and stain resistance as well as a claimed battery life of 15 hours. Yes, a successor is out already, but at UE Boom is still worth considering at Rs. 9,599.
Lightning cables
Apple Lightning GeekTitan 1m MFi cable is available at Rs. 499, against a usual price of Rs. 599, making it a decent deal if you are in the market for a new cable to charge your iPhone or iPad. Amazon's own Lightning cable is available at just Rs. 599, though be warned that the cable is just 4-inches only.
Keep coming back to this page for more Amazon Great India Sale deals throughout the day or check out all Amazon Great Indian Sale deals>. Did you find any other good deals? Let us know via the comments.
Affiliate links may be automatically generated – see our ethics statement for details.
["source-ndtv"]