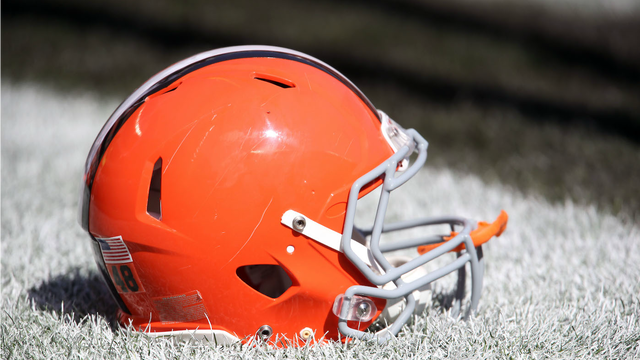 It's already been a wild day when it comes to NFL Draft buzz, and things don't seem like they'll calm down before the draft begins tonight at 8 p.m. ET. Here are some of the latest tidbits to be reported about players of interest for the Indianapolis Colts.
* LB Reuben Foster (Alabama): Foster is a player Colts fans will certainly have their eye on tonight. He's had a rough run-up to the draft, which didn't get any better with the recent news he had a diluted urine test at the NFL Scouting Combine. Foster is a player who could fall in tonight's draft, but how long will that fall last? Former NFL exec Michael Lombardi raised some eyebrows last week when he tweeted Foster could last until Round 2. Todd McShay of ESPN reported earlier in the week the Colts could be the "parachute pick" for Foster at 15, and if they didn't pick him up at that point, the destination could be the Redskins at 17. Today, in his final mock draft, McShay said the Colts "love" Foster but predicted he'll get scooped up by Buffalo at pick 10 while predicting Temple linebacker Haason Reddick to the Colts at 15.
* OLB Charles Harris (Missouri)/OLB T.J. Watt (Wisconsin): Harris is a name to remember tonight as he's been reported in the past to be a player the Colts like and has also been reportedly rising up draft boards in recent weeks. More than one mock draft in recent days has projected Harris to the Colts, one of those being Matt Miller of Bleacher Report's final mock draft posted Thursday morning. The interesting tidbit Miller posted however wasn't about Harris but about Wisconsin linebacker T.J. Watt.
"T.J. Watt would not surprise me (at pick 15)," wrote Miller. "He's a fit for what general manager Chris Ballard likes in a prospect from a wiring, character, athleticism perspective. For some it may seem like a reach, but it's possible. Now the actual pick—edge-rusher Charles Harris. I definitely think the Colts go edge-rusher in the first round, and Harris is a great fit as a powerful, athletic player coming off the edge of the 3-4 scheme. One great thing about Harris too is that should the Colts fire head coach Chuck Pagano after this offseason and go to a 4-3 defense, he's still a fit playing defensive end."
(It should also be noted Miller projected Alabama defensive lineman Jonathan Allen to still be on the board at 15 but that the Colts would pass.)
* CB Gareon Conley (Ohio State): Conley has gone from being a sure-fire first-round pick to one whose destination is impossible to predict after news broke earlier in the week of him being accused of rape (Conley strongly denied the allegations Wednesday). But while Conley may be in jeopardy of being selected in Round 1, Ian Rapoport of NFL Media reported Thursday that Conley will not go undrafted and will probably come off the board at some point.
"After doing in-depth investigating into #OSU CB Gareon Conley's situation, teams do believe he'll be drafted now," tweeted Rapaport. "3 GMs predict third round."
* RB Christian McCaffrey (Stanford): McCaffrey's name has popped up next to the Colts in a few mock drafts in the past, but it may be unlikely he'll be available to them at pick 15 tonight. Jason Cole of Bleacher Report tweeted Thursday the Colts are fans of McCaffrey but that they might have to trade up to get him.
"Colts love McCaffrey," wrote Cole. "His floor is 15, but may be 8. The cost to jump that far could be high."
* RB Dalvin Cook (Florida State): Cook was at one point the player most commonly projected by mock drafts to be selected by the Colts at 15. Now there's question over whether or not he'll even get selected in the first round.
"While I've been very skeptical about Dalvin Cook falling to the second round of the draft you can now count me as a believer after numerous conversations," wrote Tony Pauline of draftanalyst.com.
In his final mock draft, McShay projected Cook to head to Washington at pick 17. Mike Mayock of NFL Media projected Cook to fall all the way to the Chiefs at pick 27.
[Source:-247sports]