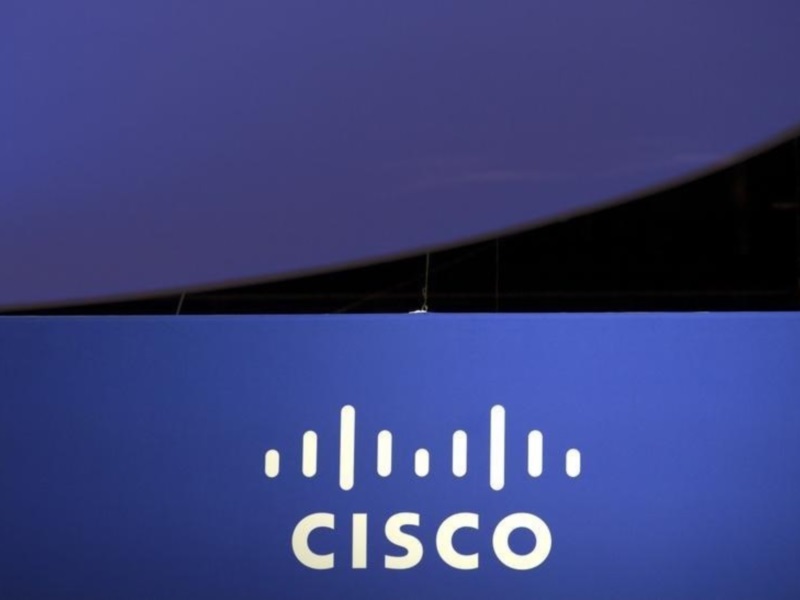 Global information technology leader Cisco said it will set up an Internet of Everything (IoE) innovation centre in Visakhapatnam as part of strategic initiatives to help accelerate the digital transformation of Andhra Pradesh.
Cisco on Thursday signed an MoU with the state government for this purpose. It will also set up Technology Center of Excellence and Research Lab in Tirupati focused on manufacturing and cyber-security solutions.
The others initiatives includes skills development for the new digital economy through expansion of the Networking Academy programme, investing in innovative startups in the state and sponsoring a research program at University of Andhra to develop and customize digital technologies and solutions for rural areas, the company said in a statement.
The agreement was signed as part of the inauguration of AP FiberNet in Visakhapatnam in the presence of Chief Minister N. Chandrababu Naidu, Cisco executive chairman John Chambers, Cisco Asia Pacific & Japan president Irving Tan and Cisco India and SAARC president Dinesh Malkani.
Cisco has collaborated with the state government to design and implement AP Fiber Net, the first statewide broadband project in India. It is a huge step toward realising the government's vision to provide broadband on fiber to every house in the state.
"This transformational project is aimed at providing on-demand, affordable broadband connectivity of 2 to 20 Mbps for all households and 1 to 10 Gbps for all institutions by 2018 and is expected to significantly boost the economy," it said.
"The network will cover 2,500 locations and is 22,500 km long, reaching 2 million households. Cisco has designed and implemented the network infrastructure for AP FiberNet using statewide high-speed, aerial-optical fiber leveraging existing electricity distribution assets," it added.
The proposed IoE Innovation Centre will foster regional innovation and will enable partners and startups to build solutions around IoE and engage in rapid prototyping. This will also act as a platform to bring startups, accelerators, developers, researchers, ecosystem partners and the venture community together to showcase possibilities of the IoE.
Cisco will also invest in an advanced Technology Center of Excellence and Research Lab in the Institute of Digital Technology (IDT), Tirupati, focused on cyber-security, smart city and manufacturing solutions. The centre will help train graduate engineers in advanced digital technologies and solutions and equip them with skill sets required for the digital era.
The company will sponsor and collaborate with Andhra University in Visakhapatnam on a 12-month research programme to identify and explore the possibility of developing and customising digital technologies and solutions for rural Andhra Pradesh.
The company announced plans for the expansion of Cisco Networking Academy in 70 colleges to train approximately 10,000 new students in Andhra Pradesh over next three years.
As part of the Golden Mile project, Cisco has started deploying key technologies in the 5 km area including smart Wi-Fi, smart safety & security, smart lighting, smart parking, in Vijaywada. As part of the expansion of the project, the company announced that it will develop new applications specifically for Indian smart cities and collaborate with the state for its upcoming smart cities in Andhra Pradesh.
Download the Gadgets 360 app for Android and iOS to stay up to date with the latest tech news, product reviews, and exclusive deals on the popular mobiles.