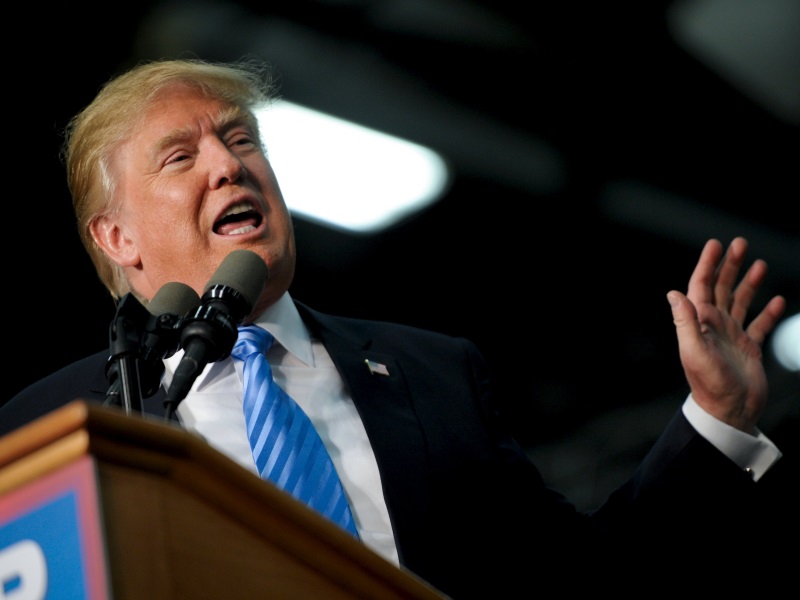 Infamous hacktivist group Anonymous has leaked what it claims to be messages from the hacked voicemail of presidential candidate Donald Trump. The leaked messages reveal what appears to be Trump's cosy relationship with MSNBC journalists – one of whom is allegedly thanking Trump for providing her with a nice discount at Gucci.
Media outlet Gawker published some of the messages and transcripts of conversation that it claims to have received in an 'anonymous' email. Hacktivist group Anonymous on Twitter over the weekend took responsibility for the breach – which hasn't been reported by Trump himself.
(Also see: Twitter Taking Down Our Accounts in Fight Against IS: Anonymous)
In the voice messages, Gawker claims that it has spotted three of hosts at MSNBC: Joe Scarborough, Mika Brzezinski, and Tamron Hall. In addition, the messages also seem to reveal, according to Gawker, David Axelrod, Tom Brady, and Don King.
"We are so, so grateful for everything, Donald, and we just want to call you and tell you how much it means to us," said Scarborough. The journalists in question have since noted that they thanked Trump for making contributions to children's charities. You can read about the media aspect of the scenario atPoynter.
This isn't the first time Anonymous has decided to get involved in someone else's matter. The group has earned a name for delivering justice and uncovering truth in the interest of public.
Last month, the group leaked sensitive data of over 20,000 alleged FBI employees and over 9,000 alleged Department of Homeland Security employees. Not long before that Anonymous hadannounced that it was at war with Isis to bring down the criminals.
Download the Gadgets 360 app for Android and iOS to stay up to date with the latest tech news, product reviews, and exclusive deals on the popular mobiles.