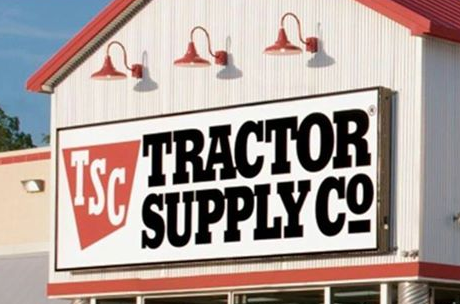 Jump into spring and start your own garder with a trip to the Farmer's Market on Saturday, April 29 at Tractor Supply Company in Bartlesville. From 8:00am until 12:30pm, the Farmers Market at 3403 SE Washington Blvd will feature homemade and homegrown goods from local farmers and crafters, along with gardening advice to help new growers get started.
Farmers and crafters will showcase their goods in front of the Tractor Supply store.
"At Tractor Supply we're proud to partner with customers who are passionate about homemade and homegrown goods," said Vicky Ward, manager of the Bartlesville Tractor Supply. "Our Farmers Market allows us to showcase these local crafters and growers, highlight the benefits of growing your own food and offer those looking to start their own gardens the advice and supplies needed to do so."
Along with seasoned advice, Tractor Supply carries a variety of tools and supplies, including organic options for use in the garden, such as planters, seeds, soil and fertilizer, garden tools, tillers, hoses, mist kits and other garden accessories.
The Tractor Supply Farmers Market will take place April 29 at 3403 SE Washington Blvd. Contact the Bartlesville Tractor Supply store at 918-331-0367 for more details or information about participating in the event.
[Source:-.pawhuskajournalcapital]