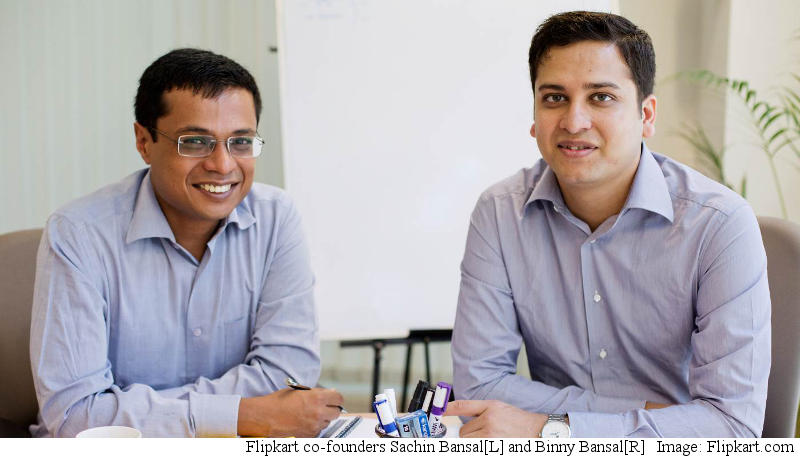 HIGHLIGHTS
Flipkart last month confirmed lay-offs of under-performers
Co-founder Sachin Bansal removed as CEO in January
Performance affected me too, he tells employees at townhall
To reassure Flipkart employees that everyone is judged by the same standards, co-founder Sachin Bansal revealed to them that he was removed as CEO because of "performance" issues.
Bansal's disclosure, made at a town-hall meeting at the company's headquarters in Bengaluru on Friday, comes after India's largest e-commerce company said last month that it was laying off at least 300 people who were non-performers, leading to concerns and questions among employees.
"The townhall that we conduct regularly is one of the pillars of this culture of openness…Anybody is free to ask any question, challenge existing norms and hold the leadership accountable for business and organisation metrics," said a Flipkart spokesperson to NDTV about Bansal's statement.
Sachin Bansal was replaced as CEO in January by Binny Bansal, who was promoted from Chief Operating Officer to head the company. Both the Bansals, who are not related, are former employees of Amazon.
Flipkart, set up in 2007, sells everything from cellphones to suitcases and cosmetics, competing with home-grown rival Snapdeal and Amazon's Indian unit. But the company's valuation fell from $15 billion to $11 billion earlier this year.
Last month, Flipkart announced that it was buying fashion site Jabong for $70 million.
Fierce competition to win customers through deep discounting has led to mounting losses for Flipkart, Snapdeal, and Amazon. Industry insiders say funding is also becoming harder to come by.
Share a screenshot and win Samsung smartphones worth Rs. 90,000 by participating in the #BrowseFaster contest.
["Source-Gadgets"]