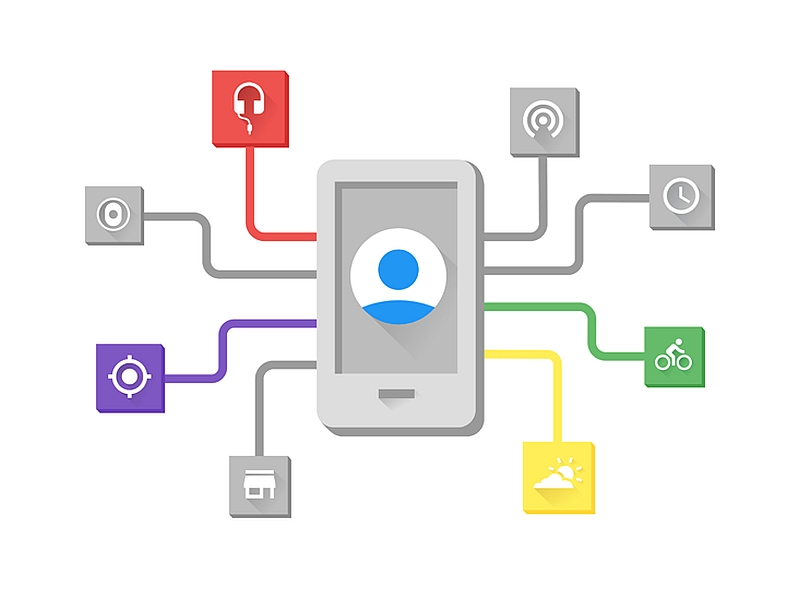 Google I/O 2016: Awareness API, YouTube VR App, and More Announcements
HIGHLIGHTS
Day 2 of Google I/O saw several developer facing announcements.
Few customer facing announcements were also made, like YouTube VR.
Also spotted was the new Google Keyboard with theme support.
Google on Day 2 of its I/O 2016 developer conference had several developer facing announcements, from the new Awareness API, to refreshed APIs for Google Drive apps, a sustained performance mode on Android, and more. There were a few consumer facing announcements as well, such as a showcase of the YouTube VR app for Daydream. Some features that were not installed were also discovered in the meanwhile, including the new Google Keyboard for Android N.
The Awareness API was one of the biggest announcements of Google I/O so far, and will help app makers and smartphone manufacturers a single place to access a variety of signals collected by the device related to location and usage. There are seven signals in total – activity, beacons, headphones, location, places, time, and weather. Google says with the API, the device should see improved battery life due to the conservation of resources.
With the API, apps will get all the processed data from these signals when required, and respond with various actions (examples seen below). Google said there are two APIs within the Awareness API – Fences, where the app performs an action when certain signal conditions are met, and Snapshot, where the app queries for data. With Fences, app can also open just when they are required.
awareness_api_examples_google.jpg
Next up are the new APIs for Google Sheets and Slides, as well as a new Classroom API, both of which are aimed at providing deeper app integrations for users. The updated Sheets API lets app developers send data to Sheets, allow users to edit it, and then bring it back to the app complete with changes. The Slides API, which is not yet ready, will allow for similar functionality, allowing users to create charts using data from another app. As for the new Classroom API, it gives access coursework endpoints, and the ability to access and save data in Google Drive.
The search giant has also unveiled a Sustained Performance API alongside Android Developer Preview 3, meant to give developers the ability to optimise their apps for performance over a long period of time. It is meant for those apps that are kept active over a long period of time.
We come to the new Mobile Payments API, which is aimed at bringing Android Pay-like functionality to mobile websites. The API is meant to store payment information, reported The Next Web, and also identify any new payment information users enter on websites. It works independently of Android Pay, and will provide users the payment information they want next time they visit a website.
The company also showcased the newest version of Google Keyboard (v5.1) which is currently only available for users of the Android N Developer Preview 3, but Android Police confirms it works on older version of Android as well. It can be sideloaded from APK Mirror. The keyboard app gets improved functionality and design, with the biggest feature possibly the expanded theme support, and the presence of a smorgasbord of emojis, including those present in Unicode 9.0.
google_keyboard_5.1_android_police.jpgFinally, we come the new YouTube VR app for the company's Daydream virtual reality platform. On Thursday, Google showcased the app to attendees, reported 9to5Google, and it appears to be a refined version of the YouTube app for Google Cardboard. The company additionally announced that YouTube creators will have access to the Jump VR cameras it had unveiled last year, as they will be made available at YouTube Spaces in various locations across the world.
The company also added it will be curating Daydream VR apps on Google Play. Speaking to The Verge, Google's head of VR Clay Bavor said, "So on Daydream apps, on VR apps, we're going to take a very, very strong stance on quality, on performance, sustained framerate, latency, all that, we want to make sure that we're representing good VR to our users. And so I think that one of our goals in this announcement next week is to put this out in front of developers, and we have some pretty good instincts in how and where and in what ways we'll be curating. Performance is a non-starter, it needs to be performant, because if it's not it won't be comfortable… But we're going to be seeking feedback from developers on how to go about this, but I think at a high level the quality bar is super super important to that and we'll be maintaining that."
Tags: Android, Awareness API, Classroom, Classroom API, Google, Google IO, Google IO 2016, Google IO 2016 Highlights, Google IO 2016 Latest Updates, Mobiles, Sheets, Sheets API, Slides, Slides API, Sustained Performance API, YouTube VR for Daydream
["Source-Gadgets"]