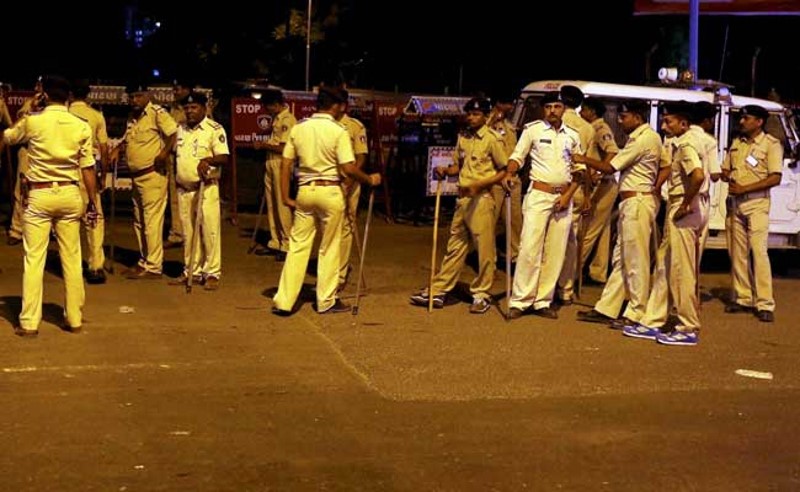 Police force in Gujarat is set to get "smart" with its personnel getting handheld devices and using mobile governance to reach out to citizens in distress with special focus on women.
These technology-based measures are part of a slew of initiatives announced by the Gujarat government today in the Assembly to modernise the police force, curb crime, improve detection rate and acquire people-friendly image. These steps are to be implemented from the next fiscal.
The announcement to turn Gujarat police into a "smart" force was made by Minister of State for Home Rajnibhai Patel during his speech on the budgetary demands of Home Department for the year 2016-17.
Patel said each police station will be given smart handheld devices, called "Pocket Cop", to help personnel in detecting crimes by accessing and feeding relevant information in them and ensuring foolproof investigation.
"For Pocket Cop project, we have made a provision of Rs. 5 crores in the Budget. To establish prompt police response system for women in trouble, we have alloted Rs. 50 lakh to develop a mobile App based on the 181 helpline."
The 181 helpline has been set up by the state government for women in distress.
Further, the government will set up a state-level high-tech command and control centre at a cost of Rs. 10 crores at the DGP office in Gandhinagar, said the Minister.
Patel said "for various other initiatives related to modernisation of police department, we have alloted Rs. 41 crores, while Rs. 6 crores has been earmarked for up-gradation of forensic science laboratory."
Other initiatives include procurement of anti-riot gears, intelligent traffic management systems for cities, development of m-governance system to help people in contacting police immediately, recruitment of 17,200 personnel in various posts and setting up public safety answering point (PSAP) in Surat Range, stated Patel.
Download the Gadgets 360 app for Android and iOS to stay up to date with the latest tech news, product reviews, and exclusive deals on the popular mobiles.