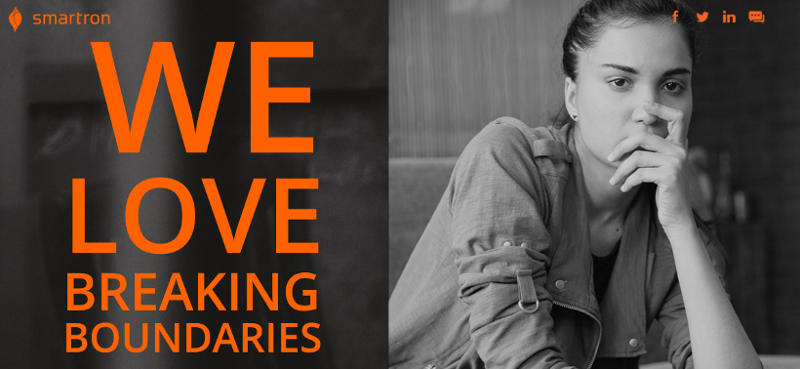 Our latest funding roundup compiles early and late stage investments in India's startup ecosystem, covering investments in robotics, healthcare, e-commerce, budget hotel accommodations, and is notable for two huge funding events in the EdTech and grocery delivery space.
Smartron India
IoT startup Smartron India announced Tuesday that it had received an undisclosed sum of funding from cricketer Sachin Tendulkar, who will serve as the brand ambassador of the company. Smartron has been operating in stealth mode since August 2014 and is expecting to launch a slew of smart devices and Internet of Things (IoT) products for consumer and enterprise markets soon. Founder Mahesh Lingareddy said that the startup wants to disrupt the IoT market with innovative products, and build a global product brand from India.
Endless Robotics
Hyderabad-based interior painting automation startup Endless Robotics has closed a $100,000 (roughly Rs. 66 lakhs) pre-seed round on angel investment platform TermSheet.io from Arun Venkatachalam, Devidas Desai Vipul Gautam, and other US and Singapore-based angel investors. The robotics startup is working on a series of automation products for decorative painting in the construction and real estate development space. To gain momentum, the team plans to target small to mid-level new residential projects in Hyderabad. Its robotics solution is are 30 times faster than handheld brush painting said Co-founder Srikar Reddy in an emailed statement.
(Also read: 10 Indian Robotics Startups That Are Building a Better Tomorrow
eKincare
Hyderabad-based eKincare has secured Rs 2.2 crores in pre-series A round of funding from Bitkemy Ventures, Maheshwari Investment, and other angels. The healthcare technology startup lets users remotely track the health of their family through apps for Android and iOS, and sponsor health checks, with prices for check ups ranging from Rs. 99 to Rs. 2,300. The funding will be used to strengthen product development, IP and acquire talent, the company said.
Fresh To Home
Bengaluru-based online fish and meat retailer Fresh To Home announced that it has received an undisclosed sum of funding from Mark Pincus of Zynga, Rajan Anandan of Google, Paval Ongole, ex-India Head of Softbank Capital, and other angel investors. Fresh To Home said that it is solving problems in the supply chain of perishables in India by connecting fishermen and farmers directly with consumers. Since its soft launch in August 2015, the company crossed 20,000 users in the last six months, and has seen 65 percent month-on-month customer retention, the company said. Fresh To Home currently serves customers in Bengaluru, Delhi, Kochi, and Thiruvananthapuram.
BigBasket
Grocery delivery startup BigBasket has raised $150 million (roughly Rs. 1,000 crores) in funding in a round led by UAE's Abraaj Group. The Bengaluru-headquartered startup currently operates in eight metro cities and 10 Tier II cities, and is looking to expand its services into smaller cities with the new infusion of funds.
Byju's
EdTech startup Byju's Classes has reportedly raised $75 million (roughly Rs. 500.2 crores) from Sequoia India and Belgium-based investment firm Sofina. The Bengaluru-based startup offers learning programmes for primary and secondary school and entrance test examinations for India's leading universities. Its learning app reportedly has over 120,000 paid annual subscribers.
(Also see: 7 Indian EdTech Startups You Should Know About)
Room On Call
Budget hotel accommodation aggregator Room on Call has reportedly raised Rs. 13.2 crores in a fresh round of funding from on-vehicle advertising platform, Cash Ur Drive. Founded in 2015, Room On Call operates in 42 cities, with over 400 hotels registered on its platform.
HashLearn
On-­demand mobile tutoring platform HashLearn has raised an undisclosed amount of funding from leading angel investors including Google India's Rajan Anandan, Flipkart and Ola Co-Founders Binny Bansal and Bhavish Aggarwal, and other angels. The startup provides an app that connects students to online tutors, and gives one-on-one sessions to crack India's state boards and entrance exams.
StalkBuyLove
Women-focused online fashion brand StalkBuyLove has reportedly received a 7-digit US dollar investment from a group of investors, including European VC firm LittleRock, 500 Startups and India-based Singularity Ventures. The startup is reportedly growing at eight per cent month-on-month with a current gross-revenue run rate of $5 million (roughly Rs. 33 crores).
["Source-Gadgets"]