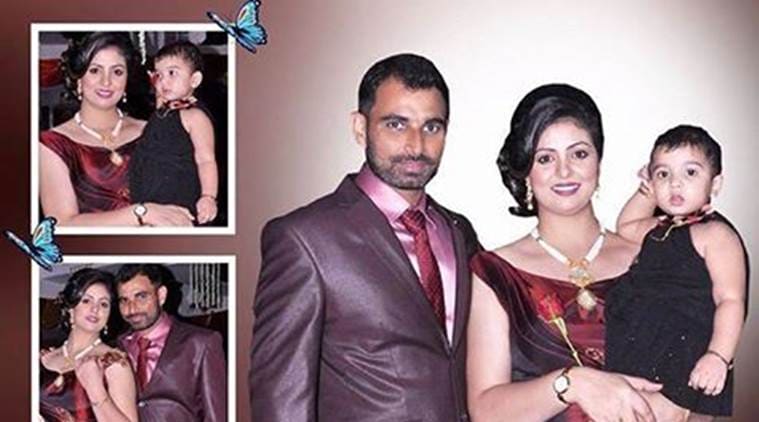 Mohammed Shami had come under criticism on social media for anti-Islamic behaviour. (Source: Facebook)
Mohammed Shami became the latest victim of social media trolls and this is not for his display on the field of play or anything to do with his bowling as the seamer recovers from injury. But he came under the ire of social media trolls for posting a picture of his wife wearing a sleeveless dress in what is a tasteless case of religious sexism with moral police out in strong numbers.
As the Indian seamer posted a picture with his wife in a gown, irate Facebook users lambasted him for "forgetting his religion" in a post on December 23. His wife, Hasin Jahan is seen sporting a sleeveless gown in the picture which drew mixed reaction from the 'fans' on his Facebook page with many also supporting him and his family against the narrow minded bunch.
There are numerous comments of people reminding him of his religion and making sure his wife keeps a pardah, some using the example of Pathan brothers (Irfan and Yusuf Pathan) to follow Islam, asked Shami to set a good example to name a few examples.
Now Shami has hit back at these internet trolls in a fitting manner and by being completely polite in his response. The seamer said, "Very good morning. Har kisi ko jindagi mai mukam ni milta, kuch kismat wale hi hote hai jinhe ye nasib hota hai.! jalteee rahooooo… Ye dono meri zindage or life partner hai me acha trha janta hu kiya karna hai kiya nahi. hame apne andar dekhna chahiye ham kitne acche hai. (Not everyone achieves milestones in their lives, there are only some lucky ones who achieve it. Stay jealous. These two [referring to wife and daughter] are my life and my life partners. I very well known what I'm supposed to do and what not. We should introspect on how we are as human beings)."
Shami had missed the fourth and fifth Test against England after picking up a right knee injury in the third Test.
["source-ndtv"]