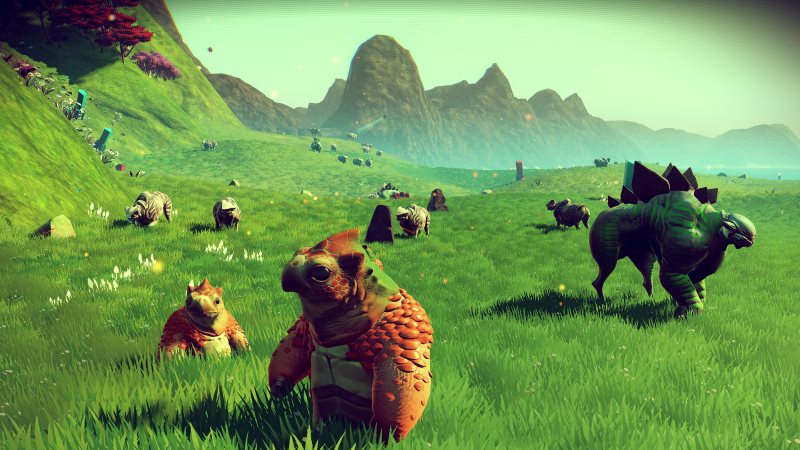 HIGHLIGHTS
The game's procedural generation will serve as a boon
He said that "new types of worlds could exist"
PS4 Neo is expected to allow 4K gaming
With Sony widely expected to announce a mid-cycle upgrade for the PlayStation 4 at its September event, game developers have started to weigh in what it means for them. Sean Murray, founder of Hello Games, said on Wednesday that the introduction of PS4 Neo would "fundamentally change" how players experience their long-awaited space survival title No Man's Sky.
"If you play another game and if they do a remaster of that game [for PS4 Neo], what they will do is up-res the textures and things like that," Murray told the Daily Star. "That's because the base geometry, the base shape of the world, the way of playing is totally like lost, basically. [Hundreds] of people have worked on it thousands of hours to create what you see."
But No Man's Sky unique way of creation would lend itself differently to a powered-up PS4, Murray thinks. "For our game it's procedurally generated. So more powerful hardware doesn't just mean upgraded textures or a higher framerate. It means we can fundamentally change the experience… With more powerful hardware, we can have more trees, more leafs on those trees. The density or immersion of worlds, or new types of worlds could exist."
(Also see: No Man's Sky First Update Is Quite an Overhaul)
No Man's Sky has already released on the PlayStation 4, though it has been delayed to August 13 here in India. The PC version of the game is slated for a worldwide release on Friday, August 12. While Sony India hasn't stated a reason for the PS4 delay, Murray has explained the different date for PC through his Twitter and a Reddit AMA.
"I really want to clarify our PC release date. It's something we're working extremely hard on," he wrote on Twitter. "PC [No Man's Sky] release will now be global and will be August 12th worldwide. It's so important we get it right and make the best version we can."
"The reality is that we're still here working on it right now. There's no conspiracy, we're just racing to get all the extra options and stuff we want," he added over on Reddit.
["Source-Gadgets"]