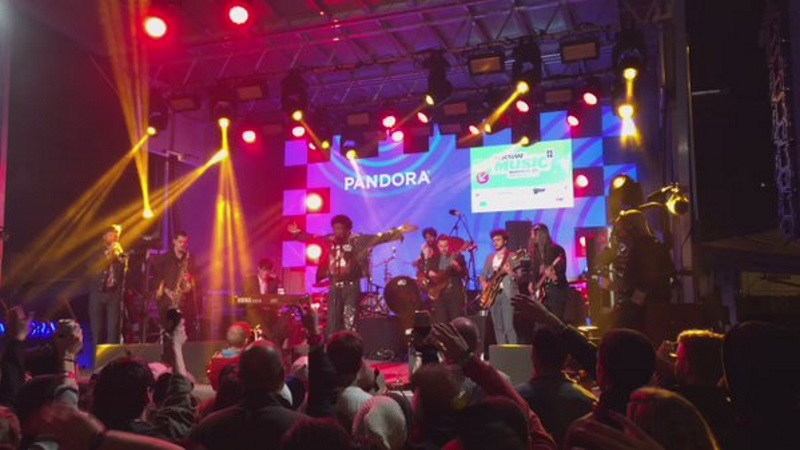 Shares of Pandora plunged Monday as news that co-founder Tim Westergren was returning as chief executive failed to ignite confidence in the group's long-term prospects.
Westergren, who helped found the Internet radio service in the early 2000s and served as chief executive from 2002 to 2004, replaces Brian McAndrews, who is stepping down.
"Tim is the ideal CEO for Pandora as we embark on our next phase of growth," said chairman Jim Feuille.
"As the original founder, Tim carries the vision for how Pandora can transform the music industry and he is uniquely able to connect with listeners, music makers and employees."
In midday trade, shares of Pandora were down 10.2 percent at $9.82.
Pandora shares have come under pressure as rivals such as Apple and Spotify have built up signficant Internet music businesses. In 2015, Pandora reported a loss of $169.7 million.
US media have reported that the company has hired Morgan Stanley to advise it on strategic options, including a possible sale of the company.
Westergren, a musician and composer who worked in the music industry for more than 20 years, helped launch Pandora's Music Genome Project, which suggests new music selections to consumers based on their taste. The service caught on, enabling Pandora to go public in 2011 with more than 80 million registered users.
However, shares have fallen steeply over the last two years as competition has intensified.
Faced with slowing growth, the company has unveiled a plan of heavy investment to ramp up its on-demand service, expand its event ticketing operations and build a bigger international presence. The company in February said these initiatives would allow it to notch $4 billion in annual revenues within five years, compared with $1.2 billion in 2015.
However, reaching these goals will require "navigating multiple hurdles," such as complex deals with record labels to build an on-demand service and overcoming historically lean profit margins in event ticketing, Morgan Stanley said in a February note.
Download the Gadgets 360 app for Android and iOS to stay up to date with the latest tech news, product reviews, and exclusive deals on the popular mobiles.