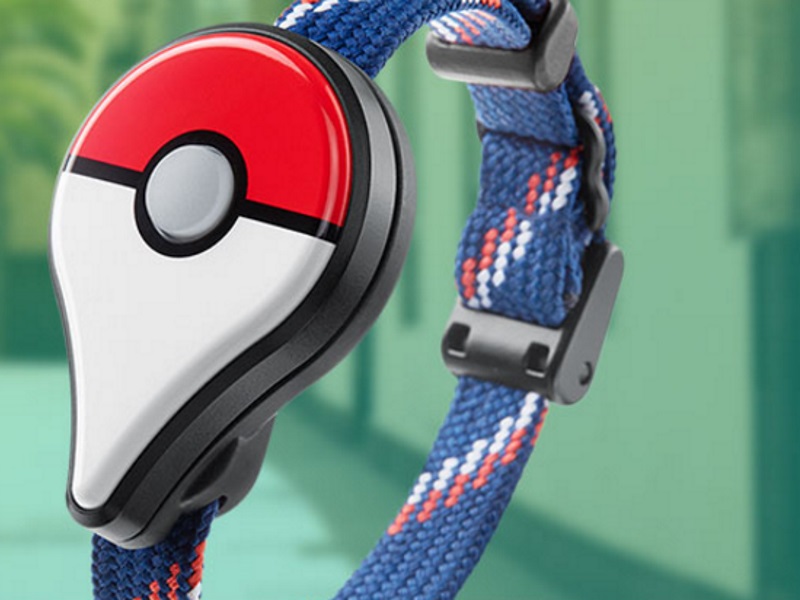 HIGHLIGHTS
The accessory connects to your phone via Bluetooth
The wrist accessory vibrates and flashes its LED light for alerts
Accessory will help users save their phone's battery life
It will not come as a surprise if future generations classify the history of time with references like 'Pre-Pokemon GoWorld' and 'Post-Pokemon Go World'. The game has captured everyone's attention since its launch earlier this month. However, fans of the franchise will have to wait till September for the wrist accessory that was promised byNintendo at the time of game's announcement.
The Pokemon Go Plus wrist accessory, which connects with your Android or iOS phone, alerts you about in-game events like the presence of PokeStops or Pokemon by vibrating or by flashing an LED light. This bracelet-like accessory was initially scheduled for a release in July but will now be available in September.
The accessory is fairly useful and will help its users save battery-life on their phones and will cost $34.99 (roughly Rs. 2,350).
The delay in the launch of this accessory has been confirmed by Nintendo of Europe and Nintendo of America's Twitter accounts, but the exact reason for the delay has not been specified by either of the accounts.
There is a very good chance that the accessory might have been created in fairly limited numbers but considering the runaway success that the game has seen, a large-scale production might be underway. It could also be a case where the company might have decided to wait till the full rollout of the game is finished before it starts selling the accessory.
However, these are just assumptions and we will only get to know the exact truth when the story fully unfolds and if the company decides to share its production plans.