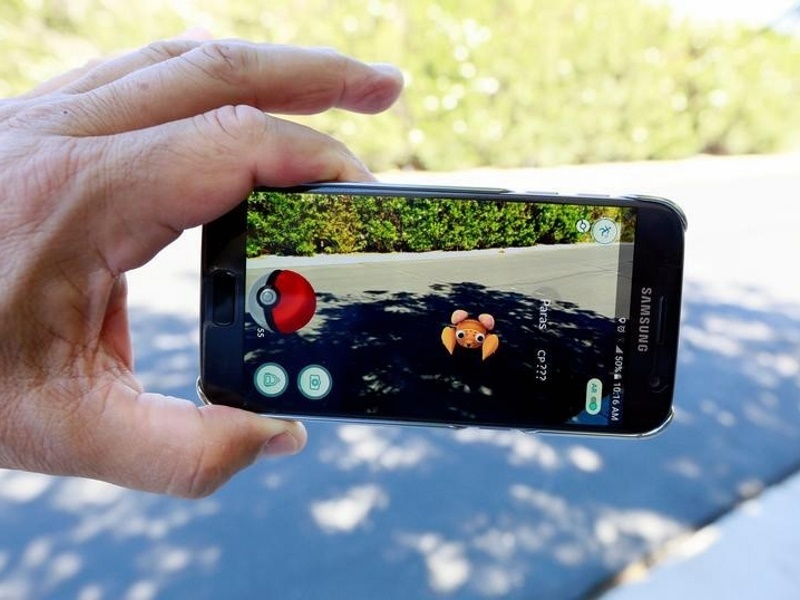 HIGHLIGHTS
Reliance Jio is offering three months free data to Samsung users
Idea is offering 45 percent more mobile data at same rate
Next Nasa Mars Rover discussion will be on Facebook Live
Missed out on the tech news of the week? Don't worry, because we've got you covered. There was a lot of interesting news that developed over the week, and also, a tonne of Pokemon Go related stuff. Pikachu, Rattata, and Machop are entering into everyday conversations and if you were a geek growing up in the 90s, then this is really great. But if you're sick and tired of hearing about this, we've got something that can help you. Check out ourguide to avoiding Game of Thrones spoilers – these tips can be tweaked to isolate yourself from Pokemon Go too. Also, if you're sick and tired of Pokemon Go, you might want to skip the next couple of paragraphs.
Now, as usual, our Orbital Podcast talks about the biggest developments in the world of tech. This week, we talk about Pokemon Go in India. Pokemon Go might not have launched here yet but you candownload and install it pretty easily, just be careful about Pokemon malware.
(Also see: Pokemon Go Review)
Here are some basic tips and tricks to get started, and some more detailed guides as well. If you aren't really clear about the difference between Pikachu and Pokemon, our 10 point Pokemon Go cheatsheet will help, and we've also got the inside story about Niantic Labs, the company that's behind Pokemon Go.
(Also see: This Indian Augmented Reality Game Could Be the Next Pokemon Go)
Also, here's a look at what people playing Pokemon Go from India had to say about it, and if you still want more Pokemon news, then visit our Pokemon Go page.
If you want, you can talk about your experience like playing Pokemon Go in India or share your discoveries with other Pokemon Go players in our forum by following our threads for Delhi, Mumbai,Pune, Bengaluru, Hyderabad, Chennai, Kolkata, or starting your own.
There were some interesting phone launches as well this week – here are some of the highlights from amongst those. Reliance launched two Lyf phones this week. Asus also launched two phones, the Asus ZenFone 3 Laser and the Asus ZenFone 3 Max. The phones were launched in Vietnam, and availability in other countries hasn't been announced for now. In China, Huawei launched the Huawei Maimang 5, while the Moto E3 launch took place in the UK.
Also this week, we had the launch of the Lenovo Vibe K4 Note Wooden Edition, at Rs. 11,499, and theLG Stylus 2 Plus in India.
There's also been a video sighting of an iPhone 7 – the release is drawing closer and the leaks are springing up as usual; expect more details in the coming weeks.
Nintendo meanwhile doubled down and after the resounding success of Pokemon Go and announced the NES Classic Edition, a revamped NES console for $59.99 (around Rs. 4,000) which will come with 30 classic games. The system won't get any extra games, but the 30 games you will get are Nintendo's most famous classics, so this sounds like a retro lover's dream come true.
Aside from that, Facebook has some fun news – Nasa will hold the next Mars Rover discussion on Facebook Live. The company has been working with Nasa to promote other features, such as showing 360-degree photos from Mars so this isn't really surprising. Also, Facebook Messenger is getting Instant Articles support this month which means articles that load instantly even while you are chatting. And speaking of social media – Maneka Gandhi met with the Twitter team to curb harassment of women online. Everyone knows about Twitter's trolling problem, but is government intervention a solution?
Potentially huge news from the telecom world – Google's Project Fi rolls out for its data services in 135 new countries. US-based users of Project Fi can now benefit from much faster international data speeds, and as this rollout steadily continues it's going to disrupt existing telecom businesses.
In India, Idea Cellular has slashed its mobile data rates across all circles, offering 45 percent more data on 'sachet' packs, low value packs priced between Rs. 8 and Rs. 225. Still doesn't compare to the Rs. 93 for 10GB 4G data Reliance Jio is supposed to offer, but ut's definitely a welcome move.
Airtel was also in the news this week, though not for anything good – there's a suspicion that Airtel is sniffing and censoring Cloudflare traffic in India. The telco has denied this entirely, and stated that blocking of any page is only done at the URL level, while CloudFlare never responded to Gadgets 360's queries on the subject.
Samsung meanwhile has tied up with Reliance Jio, and customers with select Samsung smartphones can now get a free Reliance Jio SIM and three months of free 4G data. This is Reliance's first tie up with a manufacturer (outside of its own brand Lyf) and reports suggest that more such announcements are in the pipeline.
Win Star Trek merchandise and movie tickets by participating in our Star Trek Beyond contest.