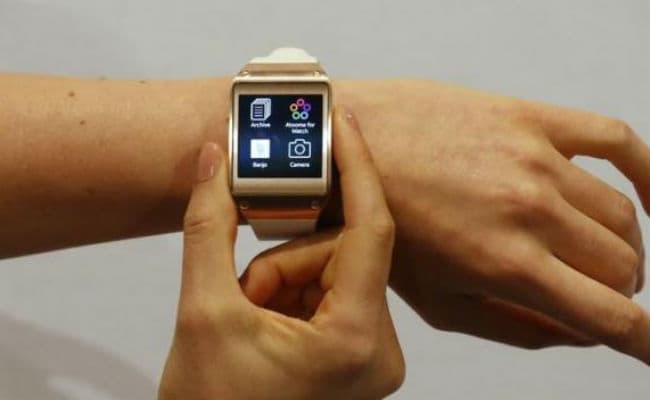 Berlin:
Samsung Electronics is gearing up to enable its watches to work with rival Apple Inc's mobile devices in a bid to reach a wider audience for its wearable accessories beyond its own phone users, an executive said on Wednesday.
Richard Knight, Samsung's head of global product management, confirmed media reports in South Korea which said the company is running beta tests of the latest Samsung smartwatches to ensure compatibility with Apple iPhones.
"We have a beta trial now in Korea," the Samsung executive told Reuters following the introduction of new smartwatches in Berlin. "It is completely open. It involves about 2,000 people. So we are making some real progress there."
Knight offered no timeframe for when compatible products might be announced but said it was very much in the works.
"It is absolutely our goal to make it compatible with iOS as well", he said, referring to Apple's operating system software for phones and tablets. "We don't want people who have an iOS device having a bad experience with our own devices."
Samsung is the world's largest maker of mobile phones which run on Google Android software. Samsung's line of Gear smartwatches run on in-house-developed software known as Tinzen.
The company held 22.8 percent of the mobile handset market in the second quarter, twice the share of Apple, the world's No.2 maker, according to research firm Strategy Analytics.
© Thomson Reuters 2016
(This story has not been edited by NDTV staff and is auto-generated from a syndicated feed.)
Story first published on: September 01, 2016 09:21 (IST)
["source-ndtv"]