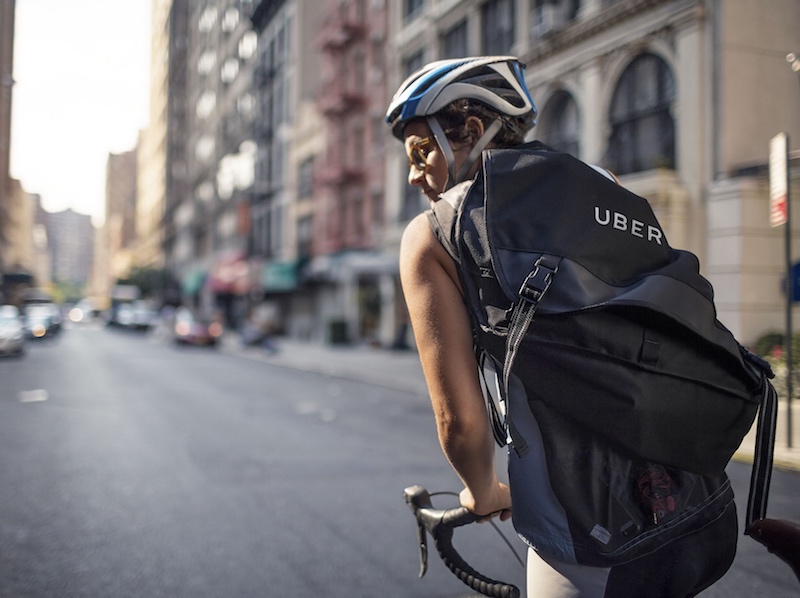 Last year, it was discovered that Google took a rather interesting approach to recruit developers. The search giant found and selected candidates based on their search queries. Uber last week confirmed that it has also found a creative way to recruit people. The taxi-aggregator offers a test to select people, and based on their performance, it can hire them.
Uber has been quietly running a recruiting program called "Code on the Road," under which it gives select riders an option to appear on a series of short-duration tests. Based on the performance, Uber can hire these people.
Several users posted about this amusing recruiting program on Twitter. Uber later confirmed to Business Insider that it has indeed been running such a program. "We are always looking for new ways to reach potential candidates that want to join our team and help us solve interesting problems. If you're in a place where a lot of people work in tech, you may see our 'Code on the Road' challenge within the rider app," the company told the publication.
"The option to play gives interested riders the opportunity to show us their skills in a fun and different way — whether they code on the side or are pursuing a career as a developer." The game consists of three coding challenges, with each one lasting 60 seconds. If Uber is impressed with a candidate, it allows them to contact them from within the app. They later receive an email with a link to a job application.
While this might sound clever to many, it also raises some privacy concerns. Is Uber keeping a track of your life? How does it know a particular person will be commuting at a specific duration? Uber insists that it is doing none of that. It says that it is just identifying geographic areas where tech jobs are concentrated to find candidates.
Download the Gadgets 360 app for Android and iOS to stay up to date with the latest tech news, product reviews, and exclusive deals on the popular mobiles.