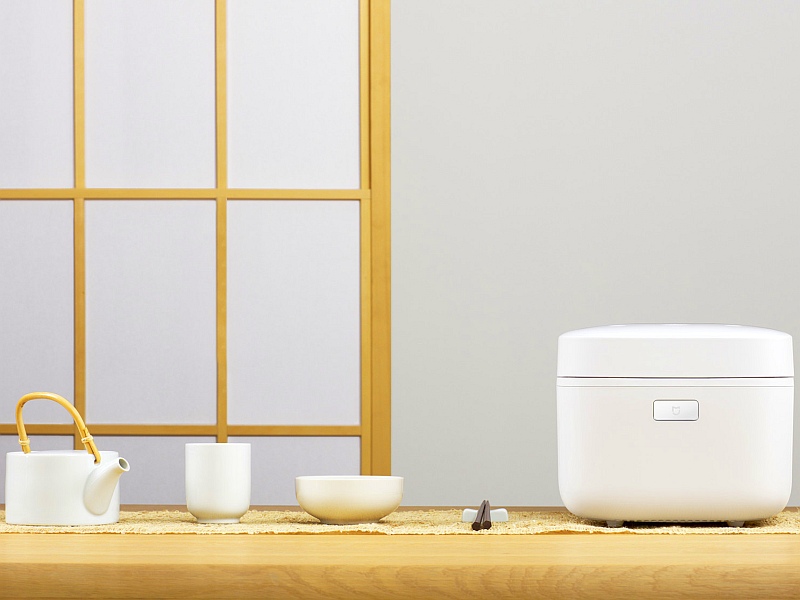 At an event in China, Xiaomi on Tuesday announced a new sub-brand called Mi Ecosystem. The new brand is meant to cover products manufactured by Xiaomi's ecosystem partners.
As per Xiaomi, the Mi Ecosystem sub-brand will adhere to the "philosophy of making products that stand out as works of art in daily lives." It adds that its ecosystem partners are chosen because they adhere to the "high-quality" required to be aligned with Xiaomi.
Xiaomi said that to build the Mi Ecosystem, it has thus far invested in 55 companies that design and manufacture products beyond the company's own three core product categories: smartphones, smart TVs, and smart routers. It added that 29 of these companies have in fact been incubated by Xiaomi since their founding, including Zhimi (responsible for the Mi Air Purifier) and Viomi (responsible for the Mi Water Purifier).The company added that so far, 28 Mi Ecosystem companies have won international design awards, while 20 companies have launched products. The companies have also become "industry benchmarks" in their own right, with spectacular sales figures for such startups – no doubt helped by the Xiaomi brand. It said that seven Mi Ecosystem companies already have annual sales of over $100 million, while two have reached annual sales of over $1 billion.
Xiaomi in a statement added that its Founder and CEO, Lei Jun, started exploring the ecosystem business model two years ago with the aim to "promote an upgrade in Chinese manufacturing with a new concept of 'Made in China' products." The statement adds, "Rather than simply being a venture company, Xiaomi imparts to these companies its approach to making quality products, sharing its methodologies and existing resources, including supply chain, e-commerce, marketing, and branding."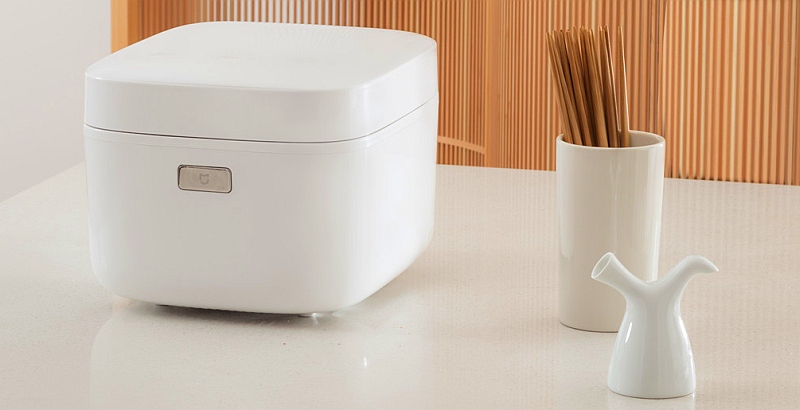 The first product under the Mi Ecosystem brand is the Mi Induction Heating Pressure Rice Cooker (seen above). Priced at CNY 999 (roughly Rs. 10,200), the rice cooker is supposedly 40 percent cheaper than its Japanese counterparts, the company says. It will go on sale in China via Mi.com during the Mi Fan Festival beginning April 6.
As you'd expect from Xiaomi, the Mi Induction Heating Pressure Rice Cooker is an Internet-connected device, and not just a 'dumb' pressure cooker. The Wi-Fi-enabled cooker can be controlled via the Mi Home app. Xiaomi says users can scan a packet of rice to identify the type of rice, brand, and origin, and depending on these factors, the rice cooker will adjust its heating to best suit the rice type. The company says it currently supports more than 200 brands of rice, a list that will be expanded in the future. The Mi Home app also provides recipes for dishes that can be made with Mi Induction Heating Pressure Rice Cooker, including cakes, and users simply have to select the recipe in the app for the cooker to adjust itself.
What began as a software company five years ago, Xiaomi has grown to become a major manufacturer of smartphones, tablets, as well as TVs. The company now sells products such as suitcases, air purifiers,LED lights, routers, set-top boxes, and even lamps under its brand. The vast majority of these products, however, don't leave China's boundaries. In recent years, Xiaomi has been working with different governments such as India, Singapore and ​their regulations to launch more of its products, while also working on its debut in the United States and United Kingdom markets.
Download the Gadgets 360 app for Android and iOS to stay up to date with the latest tech news, product reviews, and exclusive deals on the popular mobiles.