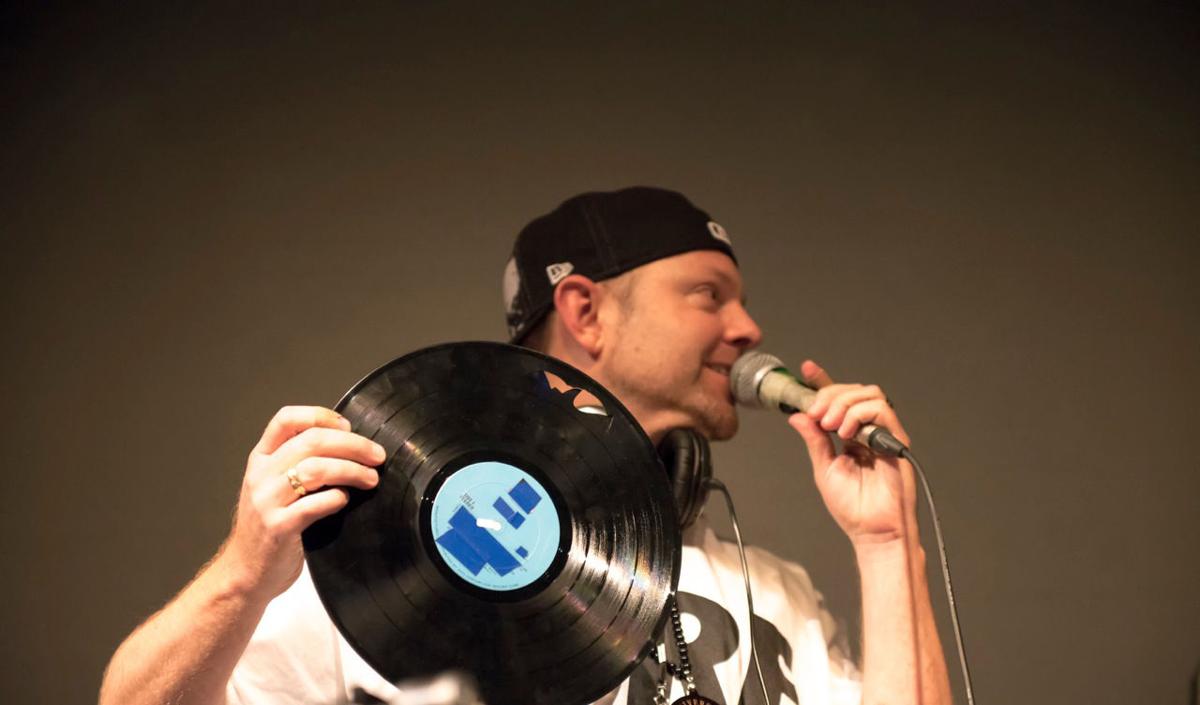 Counting a handful of regional bands, including Baltimore's Deaf Scene, locals in Disco Risque and about a dozen others, the inaugural Wildflower Music Festival, set out in the bucolic climes of Keene, works to connect area denizens to the Blue Ridge Permaculture Network. The practice of ecological design is being put into practice out at Natural Time Farm, as well as in Keezletown and Richmond, among other spots in the commonwealth. In addition to music and select vendors, workshops offer yoga, painting and other programming. $20 single-day pass; $40 three-day pass; free for children younger than 12; $30 per tent to camp; $5 parking fee per car. whatiswildflower.com.
Summer Zine Making and Drawing Session
10 a.m. Saturday; Welcome Gallery
Welcome Gallery's looking to usher in the summer with a collectively created zine. Folks are encouraged to bring favored inks, markers and art supplies. Some materials will be provided by the gallery — and Grit Coffee will be supplying some free beverages. After a few hours devising summer-themed work, the results will be collected and soldered together. Attendees each will receive a copy of the zine. $10 suggested donation. newcityarts.org; [email protected]
Beer Brewing Basics: Brewing a Belgian White
11 a.m. Sunday; Fifth Season Gardening Co.
The garden supply store, which carries a bevy of brewing gear, is set to host an explainer session with Noelle Gray, who in 2016 was awarded "best beer" honors at the Home Brew for Hunger fundraiser. In general, Belgian White beers are brewed with yeast that gives off notes of pepper and clove. And Gray's demonstration is set to provide insight into the practice of brewing for folks prepared to move away from crafting a batch of suds with the assistance of a kit. Free. fifthseasongardening.com; (434) 293-2332.
9 p.m. Sunday; The Jefferson Theater
It was more than 20 years ago that DJ Shadow issued "Entroducing," a wild slab splicing together scores of samples that redefined turntablism for the following few decades. His last trip to Charlottesville was back in 2014 — and featured an opening set by DJ Harrison, who's recently issued an album on the Stones Throw imprint. Last year, Shadow released "The Mountain Will Fall," his fifth proper disc, which featured guest spots by folks like Run the Jewels and Nils Frahm. $25 adv; $30 dos. jeffersontheater.com; (800) 594-8499.
Solei, Jordan Perry, Personal Bandana
9 p.m. Tuesday; Twisted Branch Tea Bazaar
Hailing from the surprisingly fertile Western Massachusetts music scene, Solei's first solo release, "Water Games," is a murky combination of ambient steams and sedate vocal emoting. Jordan Perry, who also fronts New Boss, is set to dispatch guitar soli, indebted to the American Primitive game. And opening the show is Personal Bandana, a duo made up of Dave Gibson and Travis Thatcher, mining the psychedelic possibilities of Casio keyboards.
[Source"timesofindia"]