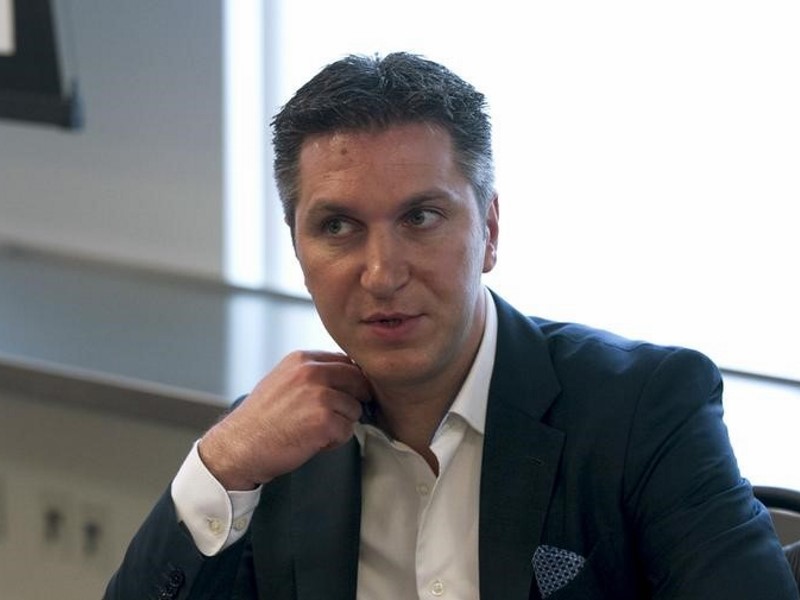 The chair and chief executive of the world's largest online gaming company has stepped back from the company after being charged with insider trading and stock manipulation, Amaya announced Tuesday.
David Baazov, 35, "is taking an indefinite paid leave of absence from the company," it said in a statement.
He was charged last week along with two others with using privileged information and attempting to influence stock market prices in the months prior to Amaya's 2014 takeover of Oldford Group, the owner and operator of sites PokerStars and Full Tilt Poker, for $4.9 billion (roughly Rs. 32,520 crores).
The two sites have nearly 100 million registered players on desktop and mobile devices, according to Amaya.
Thirteen people linked to the insider trades, including Baazov's brother Josh, have also been ordered to cease trading while authorities investigate their involvement in the case.
Quebec's Autorité des marchés financiers (AMF) alleges Baazov's family, friends and associates pocketed nearly CAD 1.5 million using insider information. The securities watchdog claims Baazov was the "main source" of the information about Amaya acquisitions, including the purchase of Oldford Group in June 2014 that turned the Montreal-based company into the world's largest online poker firm.
According to AMF, they purchased shares in Amaya or its takeover targets, which were identified to them in advance, and realized large profits by selling their stock after the deals were announced and the share price spiked.
Baazov, who is seeking to buy back Amaya shares and take it private, has denied the accusations.
He said in a statement, "I believe that stepping down in the short term will help to avoid distraction for the company and its management while I vigorously contest all allegations made against me and pursue my bid to acquire the company."
Director Dave Gadhia has been appointed as interim chairman, and Rafi Ashkenazi, who currently runs Amaya's website operations, was named interim chief executive.
Download the Gadgets 360 app for Android and iOS to stay up to date with the latest tech news, product reviews, and exclusive deals on the popular mobiles.