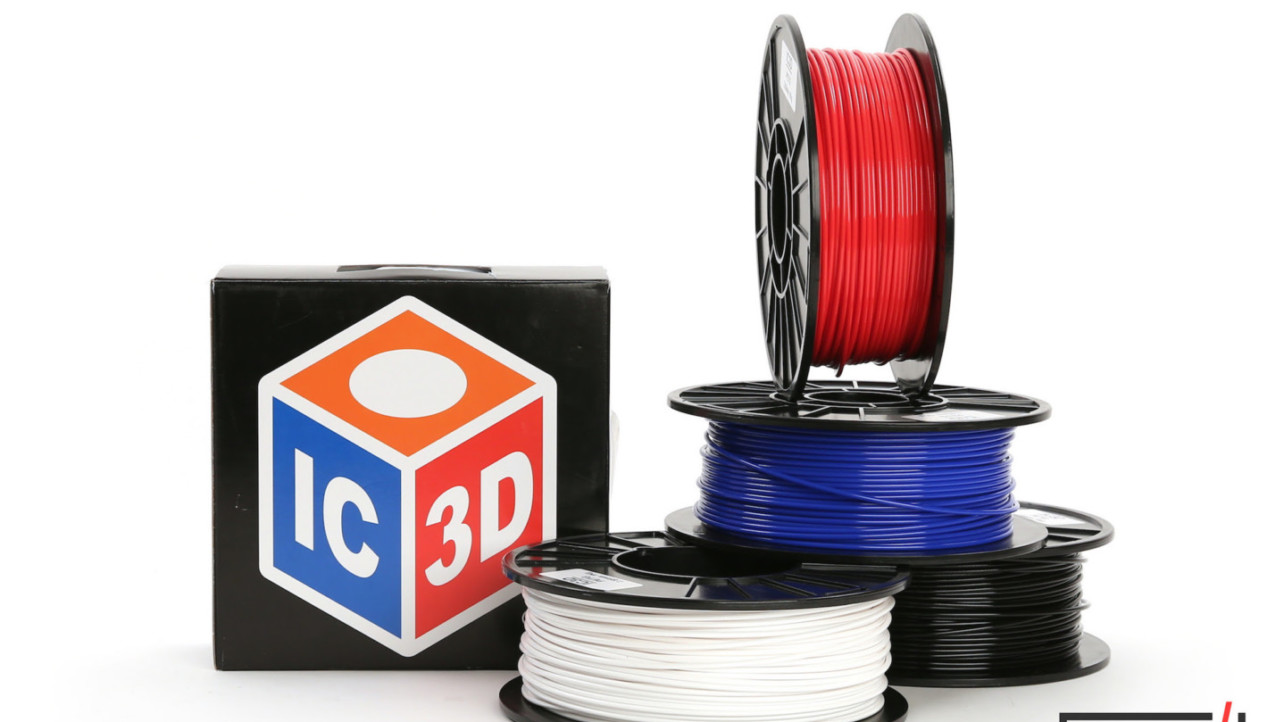 For anyone looking for an open source filament for mechanical and robotics applications, you may want to try the new offering from Aleph Objects, the company founded in 2011 and "built on the philosophy of freedom".
The company is mainly known for manufacturing LulzBot 3D printers (which we found to be the "Best Workhorse Printer") has now added a PETg filament by IC3D to its range of over 30 filament types.
This is only its second certified Open Source Hardware filament sold by the company.
Aleph Objects Product Specialist Adam Straight said. "IC3D's commitment to Open Source Hardware filament and to delivering premium quality products pairs perfectly with LulzBot 3D Printers… We are excited to support IC3D PETg as a new addition to our expanding ecosystem of reliability and innovation."
Uses suggested uses for the material include medical braces, bottles, and mechanical parts. But, due to its bright finish, Aleph Objects also suggests that artistic prints and jewelry could also be made using IC3D PETg.
IC3D PETg Offers Many Beneficial 3D Printing Properties
Aleph Objects explains in a press release that this material is high-strength and durable. It also provides dimensional accuracy and high chemical resistance properties.  PET-G is also considered to be food-safe. Furthermore, for anyone creating large prints, PETg offers a low-shrink rate.
Read more about the benefits of PET-G filament here.
The company is hoping that thanks to these properties, along with the material's reliability and ease of use, it'll be a popular choice for many 3D printing applications. However, it's a material recommended for intermediate users.
The material is now available on the company's website along with its first open-source 3D printing material, ABS by IC3D. This material was announced in 2017 at RAPID+TCT in Pittsburgh.
The company explains that IC3D ABS was the first-ever certified Open Source Hardware filament. It adds in a press release: "As the 3D printing industry evolves, a Free/Libre/Open Source platform that respects user freedom is crucial for continued innovation."
If you buy either of these materials from the LulzBot website, you'll also receive custom-developed print profiles in Cura LE. A 3mm, 1kg reel of this material will cost $45. Learn more about Aleph Objects and LulzBot 3D printers on All3DP.
["source=NDTVSports"]