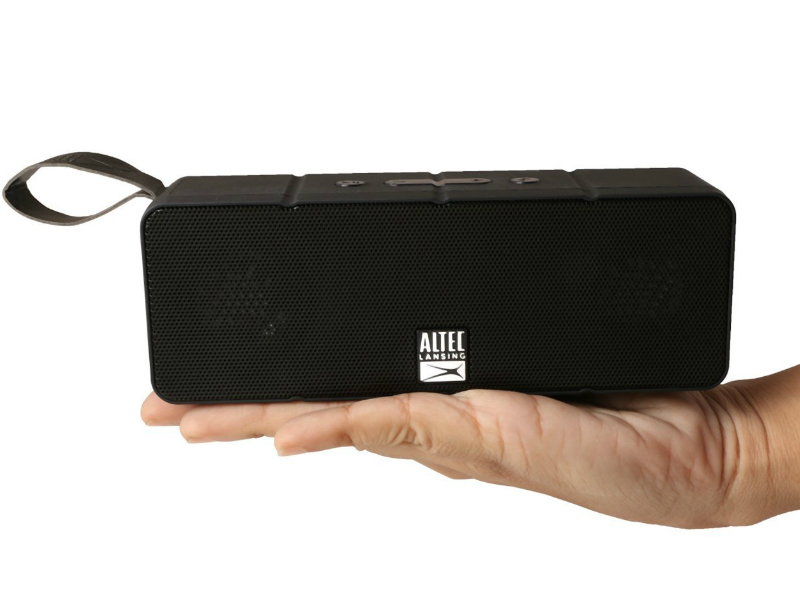 Altec Lansing Launches Range of Sound Accessories in India Starting at Rs. 1,590
HIGHLIGHTS
The Altec MZW300 Bluetooth Headphones are priced at Rs. 4,390
The IMW 140 Dual Motion Speaker is priced at Rs. 3,290
The waterproof MZW100 Bluetooth Sport Earphones are priced at Rs. 3,090
Audio company Altec Lansing has launched new set of sound accessories in India. This includes the IMW140 Dual Motion Bluetooth Speaker, MZW100 Bluetooth Sport Earphones, MZW300 Bluetooth Headphones, Earc60 French Touch Earphones, and MZX147 in-ear earphones. The prices of these accessories start at Rs. 1,590, and they are now available via e-commerce sites Amazon and Flipkart.
The most expensive of the lot is MZW300 Bluetooth Headphones priced at Rs. 4,390. The headphones promise enhanced bass music, and come equipped with an onboard microphone and song navigation remote control. The battery life is claimed to be good for 6 hours of wireless audio streaming.
The MZW100 Bluetooth Sport Earphones are priced at Rs. 3,090, and the big highlight is the inclusion of waterproof capabilities (IP67 certification). They support Bluetooth, and claim to last up to 8 hours on a single charge. The ear tips come in different sizes, and the pair sports a flat cable design to reduce knots.
alteec_earphones_bluetooth.jpg
The Earc60 French Touch Earphones are priced at Rs. 2,290, and come in Black and White colour options. They are equipped with a microphone, and claim to deliver high bass levels.
The MZX147 in-ear earphone is the least expensive of the lot, and is priced at Rs. 1,590. These are your regular 3.5mm audio jack earphones that sport a microphone and an inline remote for volume control.
Altec Lansing has also introduced a new IMW 140 Dual Motion Speaker at Rs. 3,290. The wireless portable speaker supports Bluetooth (33 feet range), and packs a battery that claims to last up to 6 hours of playback time. The company says that the speaker is lightweight, comes with song navigation controls, and a tiny pouch-like strap handle for easy mobility.
Share a screenshot and win Samsung smartphones worth Rs. 90,000 by participating in the #BrowseFaster contest.
Tags: Accessories, Altec Lansing, Amazon India, Flipkart, IMW 140 Dual Motion Speaker, MZW100 Bluetooth Sport Earphones, MZW300 Bluetooth Headphones
["source-ndtv"]