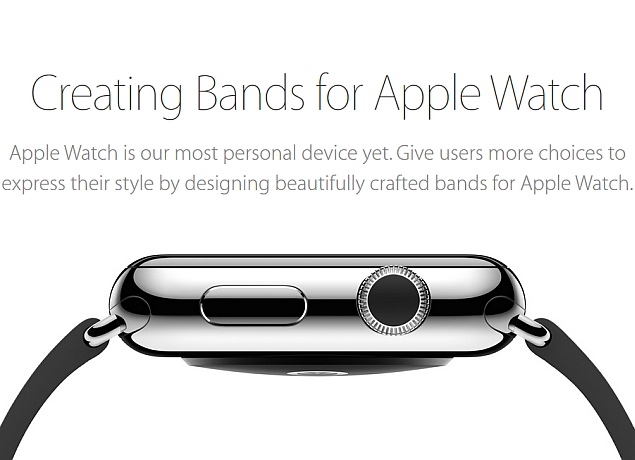 Apple has announced the 'Made for Watch' third-party bands programme for the Apple Watch.
The Made for Apple Watch programme specifies the requirements for certification of third-party bands by Apple, and includes both design guidelines and Apple Watch schematics to assist the accessory makers. This includes specifications for both bands and lugs that connect the band to the Apple Watch case. The Cupertino giant also notes that Apple Watch lug components will be made available through distributors for integration into third-party bands.
Interestingly, the guidelines make no mention of the recently discovered diagnostic port that could potentially be used for delivering power to the Apple Watch at a faster rate than even the wireless charging hub on the smartwatch. The company does however mention that accessory makers cannot include magnetic chargers in their bands.
Other requirements include complying with the strict environmental regulations that Apple follows when making the strap or band, and that the bands should be adjustable and able to tighten sufficiently to ensure the Apple Watch sits flush against a user's wrist in order to allow the built-in sensors on the smartwatch to read the user's heartbeat. If bands are meant to be used during exercise, they should "maintain a snug fit through a full range of motion to maintain compatibility with heart rate sensors," says Apple.
The bands should also be able to detach easily when the band release buttons are pressed, and the lug latch should "never become jammed in the extended position." While for now the Made for Apple Watch is only meant to provide guidelines on certifiable straps, the Cupertino giant is expected to soon extend to program to include other Apple Watch accessories, such as stands and chargers.