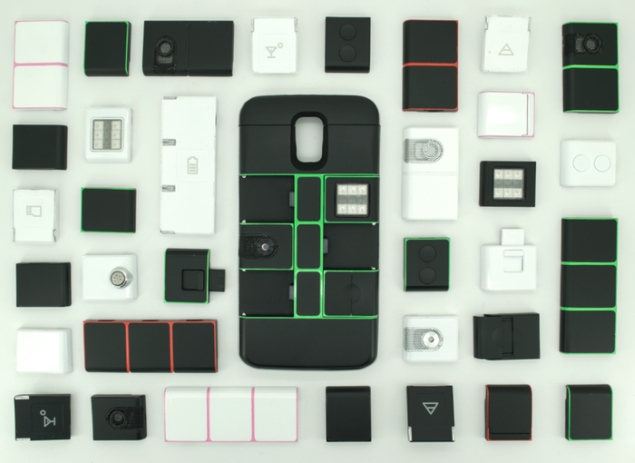 Our Kickstarter of the Week column checks out what's new on Kickstarter to find the most innovative and interesting new projects on the crowdfunding websites. That's because in the last couple of years, some of the most exciting developments in technology, like the Pebble smartwatch and the Oculus Rifthave come, not from the established players but from small teams with big dreams. We're watching out for what comes next.
Of course, the project you back might not get funded, and even if it does, it might not ship. With that caveat in place, we're still fans of the concept, and that's because it has led to so many interesting new gadgets.
One of the coolest new things we've seen is a Kickstarter project that launched this week called thenexpaq – this is a smartphone case that can be customised to suit your needs in a modular fashion.
The language might invoke the concept of Google's Project ARA but the nexpaq is a relatively simple concept – the case allows you to add on storage, a backup battery, an amplified speaker, a flashlight of an SD card reader – you can't plug in a fresh camera or upgrade the processor, but you can kit out a range of accessories.
Since these are all pretty simple hardware modules, the nexpaq team was able to offer compatibility with both Android and iOS phones, so while you'll need a separate "base" case if you switch to a new phone, you can still use the same modules. And even without any modules, each case includes a 1,000mAh battery.
The case will currently fit on an iPhone 6, Samsung Galaxy S6 Edge, or Samsung Galaxy S5. The company will expand its lineup in the future. You can see the pitch video for a detailed explanation below:
We've seen this general concept before, with the Logitech case+, which allowed you to change swap accessories on your iPhone case. These allowed only one accessory at a time though, while nexpaq allows multiple modules, which makes it much more interesting.
With 30 days to go, the project has so far reached just under $30,000 (a little over Rs. 19 lakh), against a $50,000 (just under Rs. 32 lakh) goal in just a couple of days, so the odds are good that this project will be funded. Pledges start from $89 (approximately Rs. 5,600) for which you'll get the base unit (which includes a 1,000mAh battery) and four modules of your choosing. Higher value pledges will get different colours, more modules, and more packs. All cases are expected to be delivered worldwide by January 2016.