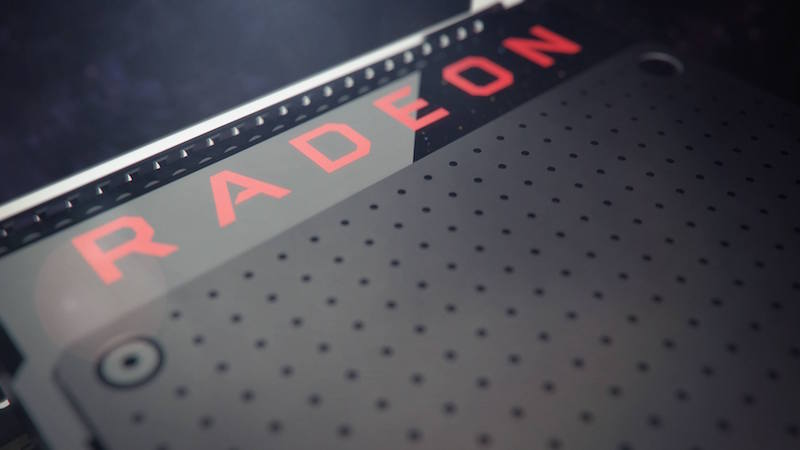 HIGHLIGHTS
AMD launched at the RX 480 at Rs. 28,990 before duties and margins
After fan outcry, it cut prices two days later
Sources say bad pricing is because AMD couldn't negotiate with distributors
In a nation that's obsessed with smartphones, it's rare to see a lot of hype around a video card, but AMD's been getting a lot of attention of late – unfortunately, it's for all the wrong reasons. AMD's RX 480 has been in the spotlight but it's all for the astronomical price of the graphics card.
In the US, the 4GB variant going at $199 and the 8GB version as low as $225, and it delivers performance on par with last-generation's high-end GPUs, with the added advantage of being better for VR. Rather than focus on 4K performance, 1080p and 1440p are touted as the sweet spot for the RX 480.
At that price and performance, the card sounds like a great mass market product, and early reviews have been positive. Steam Hardware Survey data shows around 95 percent of single monitor PC gamers are playing at 1080p or below. Launching a card primed for these users makes a lot of sense.
In India, the prices are of course higher for a number of reasons, but people still expected the RX 480 to be a great buy without blowing out your budget. The reason for this is the India pricing of Nvidia GTX 960, which launched last year. Depending on the manufacturer you went with, the GTX 960 costs anywhere between Rs. 18,000 and Rs. 20,000 in India, against the US price of $199. Gamers thought this was a fair price, and Nvidia says that the GTX 960 is its top selling video card in India.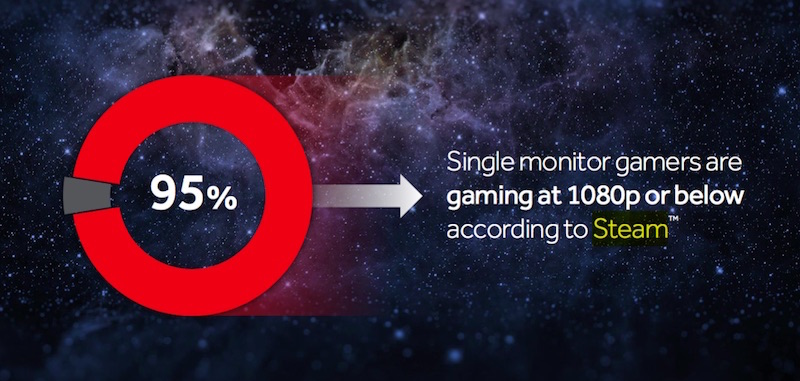 Even accounting for changes in the dollar-rupee exchange rate, customers had an expectation the RX 480 would be price under Rs. 25,000. When the RX 480 launched in India, however, it was priced astronomically high.
"The Radeon RX 480 is priced at INR 28,990+ for 8GB variant," read an email from the company. The 4GB variant, priced at $199 (roughly Rs. 13,500) in the US, was priced at Rs. 24,990. This might sound fair considering that it has four times the memory the GTX 960 had at launch. But that's before the real bomb drops: "Please note that the announced price doesn't factor duty, freight, distribution margins, retailer margins, local taxes etc. Sapphire, Asus, Gigabyte, MSI and PowerColor will partner with AMD for this card."
In other words, the card cost nearly Rs. 30,000 before taxes and duties would raise the price, and distributors margins would likely push the actual prices much higher. If you had your heart set on the RX 480, you'd have to fish out what you would pay for a GTX 1070 – a high-end video card – instead.
Blowback from fans
A video card that's positioned as a mainstream product the world over should not be priced like this, and it's something that AMD's Indian audience quickly made clear on social media.
"I guess I will just go with the cheapest 1070 now. Cheapest 970 costs $75 less here, but with lesser VRAM ofcourse," said one Redditor.

"I am so heartbroken with the price. I wanted to build a new PC with this GPU and play some games at 1080p 60fps almost maxed. I was expecting it to be around 24K for 8 gig but 29-30k is just bullshit," vented another.

"No. It's not like the stores are charging more than the official price. $430 is the official launch price of the card and AMD has complete control over its price," opined a third.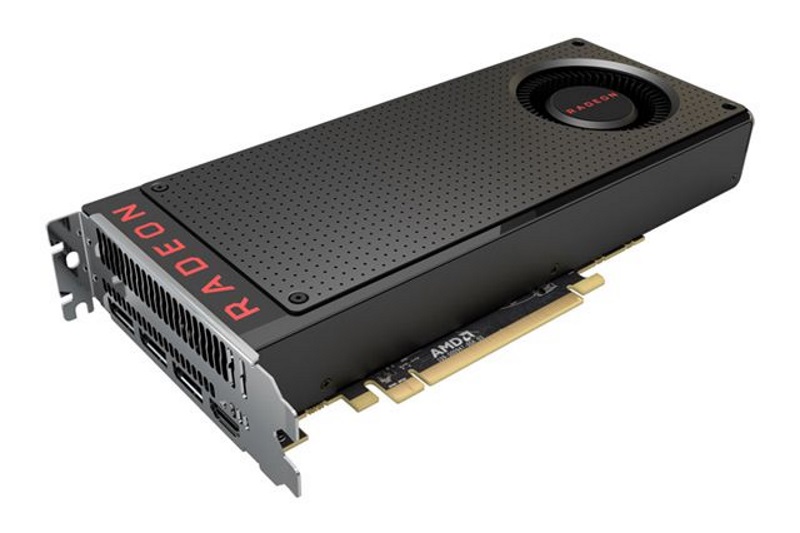 And after much outrage from the gaming and enthusiast community, the company issued a revised price.
The RX 480 4GB now costs Rs. 22,990 plus local taxes while the 8GB version is Rs. 26,990 plus local taxes. Both have been reduced by Rs. 2,000. More importantly, while the company had given that worrying disclaimer in the original email, its latest communication seems to suggest that this number will be the final price. While it's still high, it's definitely not as exorbitant as AMD first made it out to be.
What went wrong?
"As previously communicated, pricing for the Radeon RX 480 4GB card will start at SEP [suggested estimate price] $199 USD, and from SEP $239 for the Radeon RX 480 8GB card. These prices are suggested retail price, and should be viewed as guidance we offer to our customers. Market dynamics across the region can affect final street prices and are beyond our control," AMD's Corporate Vice President Roy Taylor told Gadget 360 in an email.
Even now, the 4GB RX 480 is priced only a little lower than the current high-end darling, the Nvidia GeForce GTX 970, which sports the same amount of memory. Globally, the RX 480 is a mid-range card, but in India, the video card alone costs around as much as a PS4. For PC gamers on a budget, it appears that there is only one brand you should consider for now.
Making things worse for people who were considering AMD, sources tell Gadgets 360 that Sapphire has brought 30 units and MSI has imported just eight units of the RX 480. Supply was a concern for earlier AMD cards, and it doesn't look like it's going to be any better this time around.
"If you want a Fury or a 390, you'll need to pay upfront and be prepared to wait for a month. We only get one or two every other month and they're usually pre-booked," a computer store owner on Lamington Road in Mumbai informed Gadgets 360 a few of months ago. According to him, there's demand for AMD's mid-range and high-end cards, but the company's India operations doesn't see any value in bringing them in. It has reached a point where certain stores are looking at importing them directly into the country to meet the demands of their long-time clientele, he says.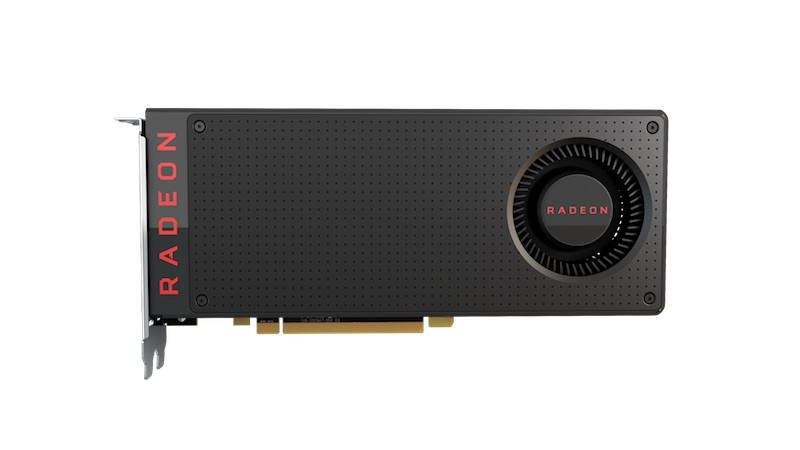 Sources say that the original astronomical price point was because AMD wasn't able to negotiate with distributors and OEMs for better pricing. Nvidia holds a near monopoly on GPU sales here, and AMD doesn't have control over this, they add.
Nvidia's next move
As of now, it looks like there is not much choice for Indian gamers who wanted to buy a good graphics card without breaking the bank. This might change when Nvidia decides to unleash its GeForce GTX 1060. For now though, it's keeping its cards close to its chest.
"I don't know about the product as such. I get to hear from loads of people. Officially, we are not aware of this product at all. May come, may not come. I don't know about the 1060 so I cannot comment about it. I'm being honest with you, I am not aware of this product," Nikhil Kohli, GeForce Business Head, Nvidia South Asia said to Gadgets 360 during the company's GTX 1070 and 1080 launch event.
"All I can comment is, that as a standard model of launching products, we always start with the biggest one and the smaller ones come down the ladder," he hinted.
It's inevitable that Nvidia will launch its mid-range successor to the GTX 960 sooner rather than later, so AMD's India strategy needs a rethink. There's no doubt that it would look to spin its price correction as taking user feedback into account. However the very fact that it assumed gamers and hardware enthusiasts would be fine with an inflated initial price point to begin with, simply goes to show that it's more than happy to take India for granted.