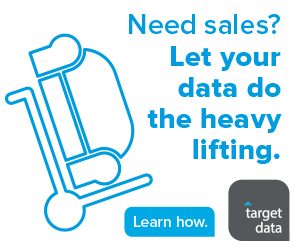 With 2018 fast approaching, here are the top 10 home design trend predictions from home remodeling and design platform, Houzz.
More color in kitchens. White will always be a classic palette for kitchens. But its increased popularity means there's going to be interest fatigue as homeowners look for ways to make their space personalized and unique. So while white kitchens aren't going anywhere, expect to see a rise in color, especially other neutrals like gray and blue. Plus, warm wood tones are becoming a popular replacement for painted cabinets, leading to sophisticated, rich palettes.
Rich colors throughout the home. Delicious red and warm grays with rich, earthy shades of camel, rust, tobacco, brown-blacks, and burnt yellow will edge out cooler neutrals for a more decadent look.
No more white or stainless steel sinks. Expect more concrete, stone, copper and granite composite sinks in darker hues of gray, bronze or black.
Florals make a comeback. This popular print is getting a revival and a bit of an update. Forget low-energy patterns and think botanical references in high-contrast colors such as black and white or teal and gold and over-sized blooms.
Vintage lighting. Pros are reporting more interest in vintage-style fixtures, such as aged copper pendant lights.
Trough or bucket sinks. These deep, wide and durable sinks are great for hardworking laundry rooms and busy kids bathrooms. And their rise dovetails nicely with the expected continued prevalence of quieted-down modern farmhouse style.
Concrete accents. Concrete has always been a popular material choice, but don't be surprised to see it in more unexpected ways, such as in furniture, decorative accessories, wallcoverings, countertops and tile.
Millwork feature walls and detailing. Millwork feature walls and detailing. Shiplap, millwork panels and reclaimed wood boards have been around for awhile now, showing up frequently in bathrooms, on kitchen islands and fireplaces, but now expect to see the materials as feature walls in bedrooms.
Wallpaper-like backsplash. Several fascinating tile styles captured the attention of visitors to the the International Exhibition of Ceramic Tile and Bathroom Furnishings, or CERSAIE, which took place in September in Bologna, Italy. There's new tile that looks like wood, concrete, resin, fabric and even wallpaper. The latter is prized for offering the elaborate pattern look of modern-day wallpapers while being durable enough to wipe down with a sponge and detergent.
Nanette Wong © 2014 Houzz
Casual and calm modern bedrooms. You can't decorate your way to a good night's sleep. In other words, if you're looking for a calm, relaxing bedroom — ideal for a restful night — you don't want the space dripping with ornate decor, busy patterns or eye-opening color. Instead, a pared down, verging-on-minimalist look that incorporates soothing neutrals, soft fabrics and simple, functional pieces is the direction homeowners are heading.
Source:-.furnituretoday.