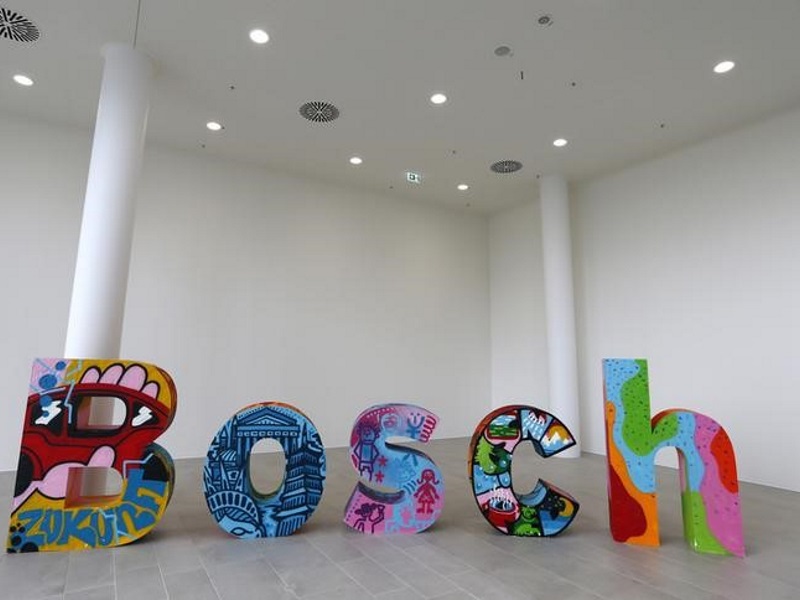 Robert Bosch GmbH is taking on US technology rivals by launching its own "cloud" computing network to connect up anything from cars to dishwashers via the Internet.
Traditional German industrial companies like Bosch are looking to transform themselves from manufacturers of equipment to service providers using data generated by their machines.
Bosch is hoping its engineering expertise will give it an advantage in making the "Internet of Things" (IoT), where objects communicate with each other, a reality for its customers in smart homes, connected mobility or intelligent industry.
Its announcement on Wednesday that it plans build its own cloud puts it in competition with services from US technology giants Amazon, Google, Microsoft, IBM and Salesforce.com.
Bosch's cloud will be run out of a computing centre based in Germany, which it hopes will attract customers who may have doubts about data security of US-owned servers.
Bosch Chief Executive Volkmar Denner told a conference in Berlin that the company was building its own IoT and would combine this with its experience in making everyday objects.
"There are product companies like Bosch trying to add software and services and there are IT companies trying to get into the physical space. The race is completely open," he said.
Stuttgart-based Bosch plans to run around 50 of its own in-house applications on the cloud this year, before opening up to other companies from 2017. It plans to roll out other data centres across the globe but declined to give a timeline.
More than five million devices are currently connected via Bosch's IoT software suite. Applications include a system that enables users to remotely control the temperature of their home as well sensors that help drivers find parking spaces or firms track the quality of a product once it leaves a factory.
Bosch declined to disclose how much money it was spending on the cloud specifically but said it was investing around EUR 500 million (roughly Rs. 3,677 crores) annually in new technologies.
The company plans to charge customers based on the services that they use, but did not give revenue forecasts. Market research firm Gartner estimates that global sales in the public cloud market will exceed $200 billion this year.
["Source-Gadgets"]