Chinese artificial intelligence company iFlytek is gearing up to become a major supplier of AI-enabled smart devices, including voice-activated smart speakers, earphones and home companion robots, in the world's most competitive consumer market.
"It will be a diverse collection of products," said Hu Yu, co-founder and executive vice-president of iFlytek, at an AI conference in Shanghai last week. "A smartphone will not be the only means for communications in future, when other connected devices address various needs."
Hu said Shenzhen-listed iFlytek was now working with the country's three telecommunication network operators – China Mobile, China Unicom and China Telecom – to develop voice-activated smart devices that are designed to control home entertainment systems.
That strategic alliance would open up a large market of broadband users to iFlytek, giving it an edge over other AI-enabled smart device suppliers in the country. China Mobile, China Unicom and China Telecom had a combined 343.7 million fixed-line broadband subscribers as of April 30.
Smart speakers, other AI-enabled devices poised to become the Next Big Thing in China
There is also potential for cross-marketing programmes targeting mobile subscribers. The three telecoms network operators had more than 1.4 billion total mobile subscribers at the end of April, including 1.1 billion 4G network users.
China Mobile, China Unicom and China Telecom did not immediately respond to separate inquiries sent to their representatives on Thursday.
Hu said iFlytek was also working with research institutes in Shanghai in the field of neuroscience, which is the scientific study of the nervous system, with an eye to "bring revolutionary innovation" in AI technologies.
"With a complete chain of solutions, we hope to lower the barrier for adopting natural language interaction capabilities, allowing more developers to participate in this market," he said.
Chinese voice recognition firm iFlyTek to raise 3.6 billion yuan to speed up AI development
The new initiatives by iFlytek followed its debut of a range of hardware products, including portable translation machines and smart speaker systems, at the CES trade show in Las Vegas in January.
Founded in 1999 and headquartered in Hefei, capital of the eastern province of Anhui, iFlytek has established itself as the country's foremost provider of advanced speech recognition, speech evaluation and natural language processing technologies.
About 500 million people across the country already depend on the company's free-to-use smartphone app, iFlyTek Input, to send voice messages which are transformed into clear text for the recipient. It claims more than 70 per cent share of China's voice recognition market.
The company was among the first in the country to introduce a voice-activated smart speaker, called Ding Dong, that it jointly developed with JD.com in 2015.
This new market segment, however, has quickly become crowded. More than 100 companies in China have become involved in the smart speaker market since last year, betting that these devices would be the next big thing after smartphones.
Smart speakers are often advertised as virtual assistants for the home that can help users hail a ride, order pizza, provide weather updates and even order a gift online. It is a US$14.7 billion global market dominated by Amazon's Alexa and Echo, Google's Home and Apple's HomePod in the English-speaking world.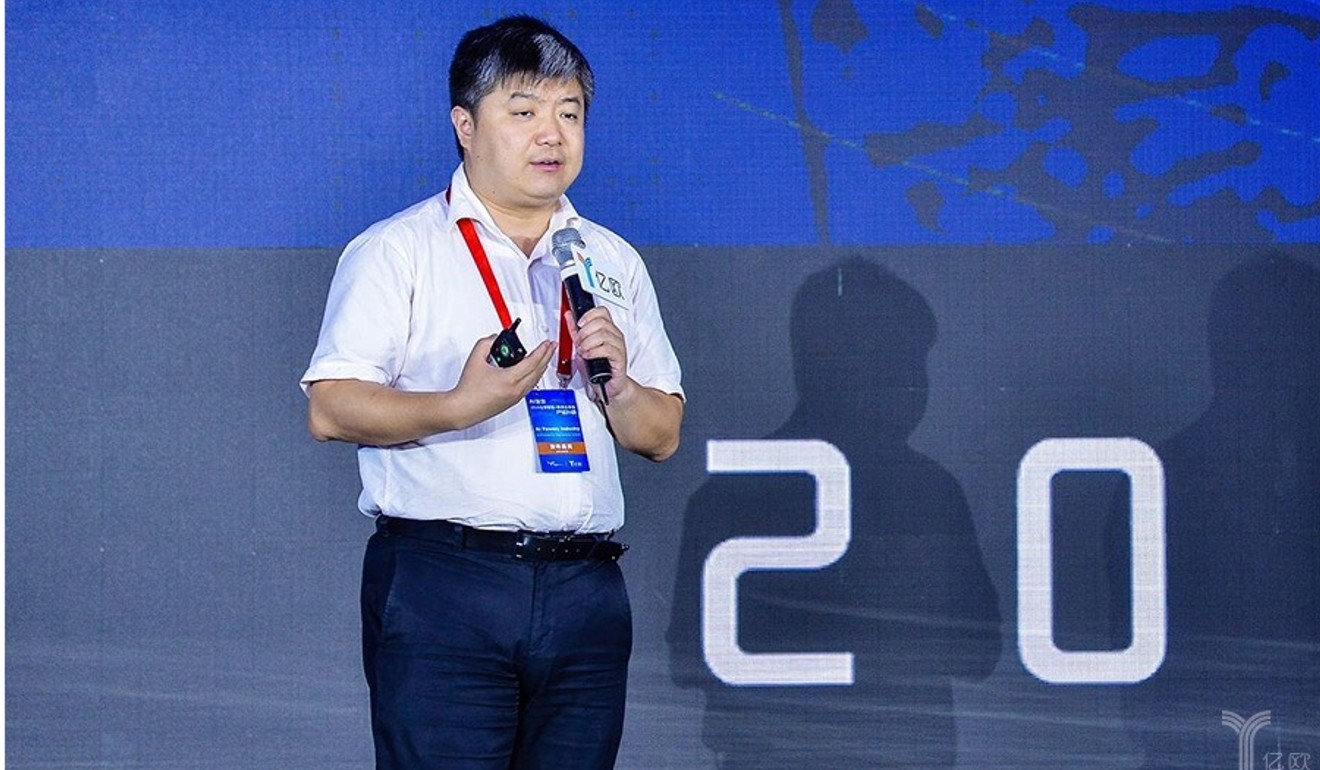 For the major Chinese internet companies, smart speakers not only help gather data for things like user preferences and speech patterns, it also ensures that users stay within their ecosystem of services – especially useful to e-commerce service providers like JD.com and Alibaba Group Holding, parent company of the South China Morning Post.
While sales of smart speakers have grown fast in the United States, demand in China has not grown as rapidly, resulting in heavy discounts on these devices in the domestic market.
Baidu early this month introduced its third voice-activated smart speaker in eight months, selling it at a fraction of rivals' prices.
The Xiaodu sells for a discounted price of 89 yuan (US$14), about two-thirds cheaper than its normal retail price of 249 yuan. The entry-level model, which can play "over 7,000 music tags" to fit different scenarios or moods, is the cheapest model compared to those from Xiaomi, Alibaba, JD.com or Cheetah Mobile.
Will discounts on smart speakers give Baidu a toehold in the market for AI-enabled devices?
Hu said the market for "smart speakers still has a long way to go", despite the intense price competition. He said the strategies will become more differentiated for device suppliers. A number of providers will focus on music and entertainment, while others aim for education as well as connecting consumers with brands.
Baidu, for example, has partnered with Haier to turn its smart speaker into a remote control for home appliances. Baidu has similar tie-up with Skyworth to make the Chinese TV maker's products work with its smart speaker.
Other companies have moved into AI-enabled smart appliances, covering TVs and white goods like refrigerators, as well as companion robots for the elderly.
Sogou, the country's second largest online search service, has focused its hardware efforts in bringing its voice recognition, translation and transcribing capabilities to the broader public. The company introduced an artificial intelligence-powered, portable translation device it calls the Sogou Smart Recording Translator, retailing at 398 yuan (US$62) in China, with 30,000 units sold so far.
Check out China's US$1,000 companion droid for the home. Perfect for grandma?
Chinese companies have increased their investments in AI technology as the country seeks to harness the economic potential of what has been dubbed the fourth industrial revolution. To that end, China's government has set itself a target to become a global AI innovation centre by 2030 and build an AI industry worth US$150 billion that same year.
The Chinese government last year named Baidu, Alibaba, Tencent Holdings and iFlytek as the first batch of national champions tasked to drive AI development in the country.
Hu said iFlytek's AI business model will not only be geared towards products for the mass market, but also to enterprises. "Our education, health care, smart city and other related services are focused on the corporate market," he said.
Sichuan accent? Speak into a smartphone, and let iFlytek convert it into text in no time
The company, which reported a net profit of 81.9 million yuan and revenue of 1.4 billion yuan in the March quarter, did not expect to win a dominant share in the AI devices arena, much like how China's internet giants seized the lead in their respective market segments, because of increased collaboration.
"We are entering the Internet of Things era, which involves both hardware and on-demand services," Hu said. "It is getting more complicated, so there won't be a 'winner takes it all' approach like before. Now you have to learn to share with partners … One cannot eat alone."
["Source-scmp"]