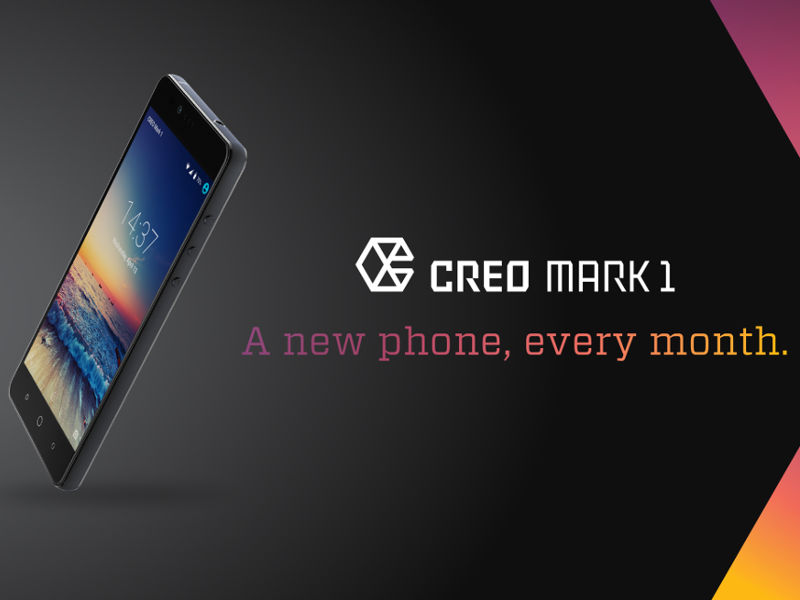 Creo has just posted a video revealing the Mark 1 smartphone on its social media feeds. While specifications aren't forthcoming at this point, judging by the video, the Mark 1 phone has a contemporary look with a curved metallic rim and slim glass back, and is about the size of an iPhone 6 Plus.
Rather than compete on specifications or price, it looks like the startup is looking to differentiate itself through OS updates that will keep your phone running like new, with a new feature released each month.
"We at Creo put users at the centre of our monthly update model. These updates will bring powerful OS level features which are not present on Android currently," Sai Srinivas, Co-Founder and CEO told Gadgets 360.
"These feature updates will be based on suggestions and feedback that we get from our community. It's a first of its kind, truly community-inclusive update system. We'll collate all feature requests from our users and plan out releases basis feasibility, while ensuring that one breakthrough feature is released every month." he added.
Elaborating on the kind of features the team is looking at exploring internally, Srinivas said that the startup will be focused on deep Android OS level features, which cannot be replicated by an app. Internally, the development team is keen on improving app discovery, security, and calling, among other features.
The Creo Mark 1 smartphone will launch sometime early this year on its proprietary OS, based on Android Lollipop 5.1.1, and will strive to give its users features found in the latest of Android, Srinivas said.
Bengaluru-based startup is the maker of the Teewe HDMI streaming dongle, and had announced its re-branding and funding in January, when the company had pledged to deliver features that aren't present on any other Android phone, along with monthly feature updates.
["Source-Gadgets"]