Today, various different types of file recovery software are available on the internet. Some of these are free, while some are paid. All of these differ a great ton in terms of interface, features, support etc. However, beating all odds, a specific data recovery software has come on the top. EaseUS data recovery software has gained a number of positive reviews from its users and professional reviewers.
EaseUS Data Recovery Software
EaseUS Data recovery software allows a user to recover files that were lost due to a technical failure, such as system crash, virus attack, OS crash, hard disk failure or simply deleted accidently. It can also assist you in recovering files from various different types of storage devices. Features of this data recovery software can be found below: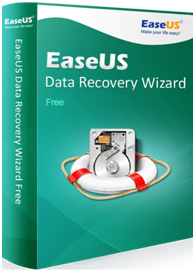 Selecting Path
As soon as you open the software, the first thing the software asks you to do is select from 6 different file types. Once you choose a specific file type, the software will only specifically search for that file type. It allows for the software to narrow down its search material for a faster search experience. Next, you have to select the directory or drive where you want to initiate the search. Any lost partitions that were lost due to hardware failure are also displayed in this.
Scanning
The scanning is done using two different methods. These are deep scan mode and quick scan mode. Both are efficient in recovering files, and have their own benefits. The quick scan mode is first initiated when the user normally searches for a file. It displays files that are deleted recently or are emptied from the recycle bin. It is fast and reliable.
In contrast to this, the deep scan mode takes some time to finish search, however, it performs a thorough search of the memory and recovers all the files that it can. It is efficient when you wish to search for files that were lost a while back, or were lost due to a system failure.
Preview & Restore
If you are done through the deep scan mode, you would most probably have your desired file. In the next window, you will be able to see the file names that have been recovered and their file types. By clicking on each file, you will be able to see the content inside. Both single or multiple files can be restored with the click of a button. Furthermore, you can also filter the results according to their file types in this screen.
With simple three steps, you can easily recover your lost files with EaseUS  data recovery software.The software is built to be proficient with its ability and easy-to-use. It aims to offer user experience exceeding the normal, due to which it has retained its name in the industry. Today, a number of people are using this incredible software to recover lost data, and if you are looking for one such software, there can be no better than this one.