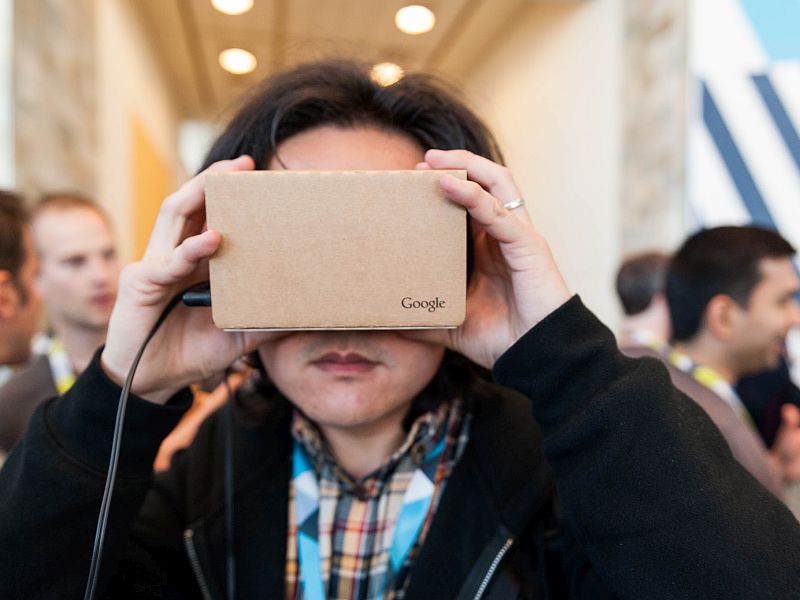 Google on Wednesday introduced VR View, a tool to let developers easily embed 360-degree virtual reality photos and videos on Android, iOS, and the Web. The content can be viewed using the Google Cardboard or a single lens "Magic Window" viewer. The Mountain View-based tech giant also expanded its accessibility by adding iOS support to the Cardboard SDK.
"For native apps, you can embed a VR view by grabbing the latest Cardboard SDK for Android or iOSand adding a few lines of code. On the Web, embedding a VR view is as simple as adding an iframe on your site. We're open-sourcing the HTML and JavaScript for Web developers on GitHub, so you can self-host and modify it to match your needs," said Nathan Martz, Product Manager on company's blog post.
In related news, Google is said to be developing a virtual reality headset that works without a smartphone or computer. The company has in the recent past firmed up its efforts in the space, with the creation of a new division dedicated to virtual reality.
The rumoured plastic VR headset will reportedly include a screen, high-powered processors, and outward-facing cameras. The standalone VR headset will also use chips from Movidius that will use the headset's cameras to help track the motion of the user's head. To recall, the company had partnered with Movidius to bring image recognition to smartphones and other Android devices.
The company may release the headset as soon as this year, but report also cautions that Google may not yet be ready to deliver in 2016. It is currently expected to launch a new version of Cardboard at its I/O 2016 developer event in May, as well as native VR support in Android.
Download the Gadgets 360 app for Android and iOS to stay up to date with the latest tech news, product reviews, and exclusive deals on the popular mobiles.