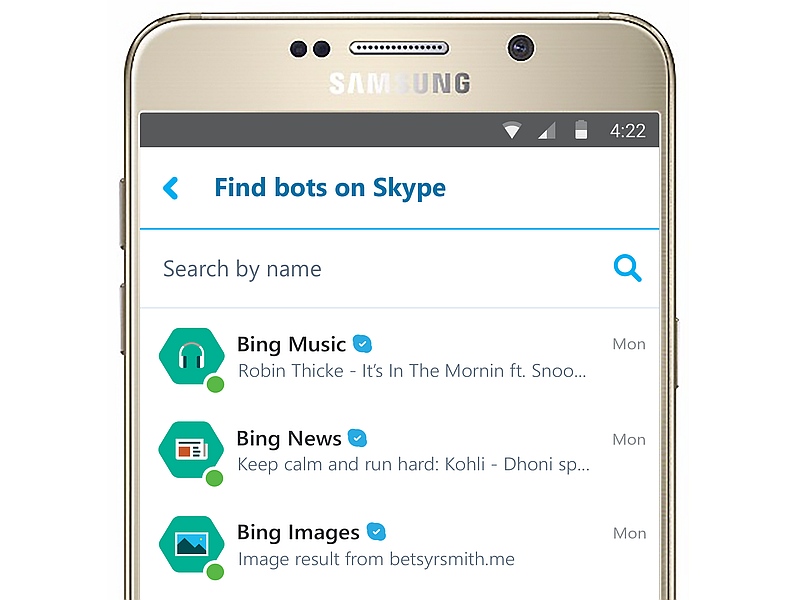 During the Microsoft Build 2016 developer conference in San Francisco, the company besides introducing a bunch of new features for the Windows 10 platform, also announced Skype Bots. The feature as per the firm is a "new way to bring expertise, products, services and entertainment into your daily messaging on Skype."
Skype Bots in simple words will let you chat with Cortana, which acts as a Skype Bot to help you identify people, places, and things in their Skype messages. The feature can also manage your calendar events, travel and hotel bookings, and do other tasks as well. Microsoft demoed the feature at the Build 2016 conference.
Although Skype Bots is available only via text messaging for now, it would in future will arrive on audio and video messaging too.
The Microsoft Skype Bots feature has started rolling out as a part of the new Skype client for Android,iOS and Windows. The preview of Skype Bots is already available in Australia, Canada, England, Ireland, India, New Zealand, Singapore, and US. The Redmond-based tech giant has also introduced a Skype developer program to let developers start building bots for Skype.
At the Build 2016, Microsoft announced several major announcements including Windows 10Anniversary Update, one of the highlights of which was deeper integration of Cortana in Windows 10 devices. Microsoft says that Cortana will now "pro-actively make suggestions" for users through-out the day such as offering to buy lunch or arrange transportation. The company added that Cortana will be available above the lock screen, which will offer users quicker access to the personal assistant for tasks without unlocking the PC.
Download the Gadgets 360 app for Android and iOS to stay up to date with the latest tech news, product reviews, and exclusive deals on the popular mobiles.