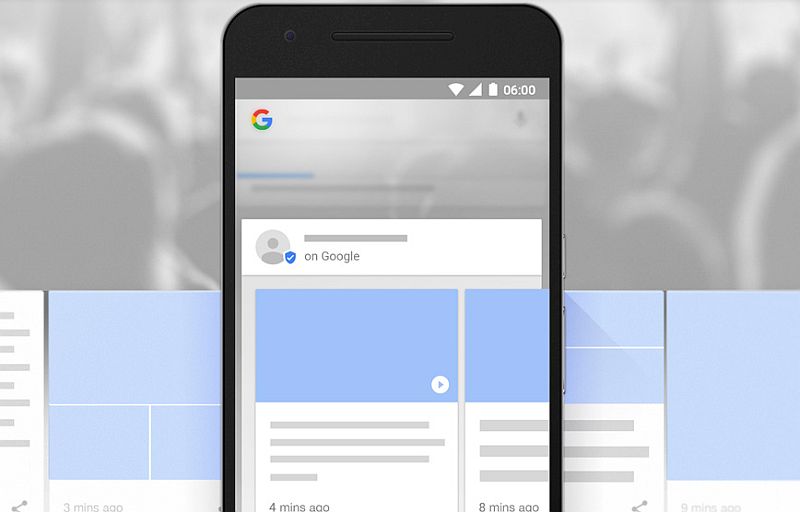 Google is experimenting with a new initiative that lets certain people and brands post their own search result directly. The unnamed experiment by Google features a design like the Google Now cards and show details directly from the concerned people or businesses in real time. The feature, which shows a search box with links to posts by the brand, is not yet visible globally.
Search expert Mike Blumenthal spotted the feature for a jewellery seller named Andrew Jewelers and added that Google's new experiment is "being positioned as a real time communication publishing and platform." The new unnamed experiment from Google looks like an attempt to give people and brands a bigger platform than Twitter, which has a 140-character limit for each tweet.
The layout of the platform looks similar to another initiative by Google called Google Posts, which has a dedicated page. Called "An experimental new podium on Google," it has so far been used to curate viewpoints expressed by US presidential candidates. "US presidential candidates can now communicate with text, images and videos directly on Google. Creating content is fast and simple, and once published, posts will appear instantly in search results related to the candidate. Each post can also be shared on popular social networks, amplifying the message even further," the page adds.
The new experiment by Google is limited to the US presidential candidates however the feature is available to more users, including businesses. "Currently, this feature is an experiment that is only available to the 2016 US presidential candidates. In the future, we plan to make it available to other prominent figures and organizations. If you're interested, please join the waitlist," said the page.
Considering that the feature is evidently available to more users, it's arguable to say the expansion of the feature has already begun. We can expect to hear more on the new Google experiment when it is available to a wider audience. A Google representative confirmed the experiment to The Verge, but specified added that the initiative is not called Google Posts, and does not have a name.
Download the Gadgets 360 app for Android and iOS to stay up to date with the latest tech news, product reviews, and exclusive deals on the popular mobiles.