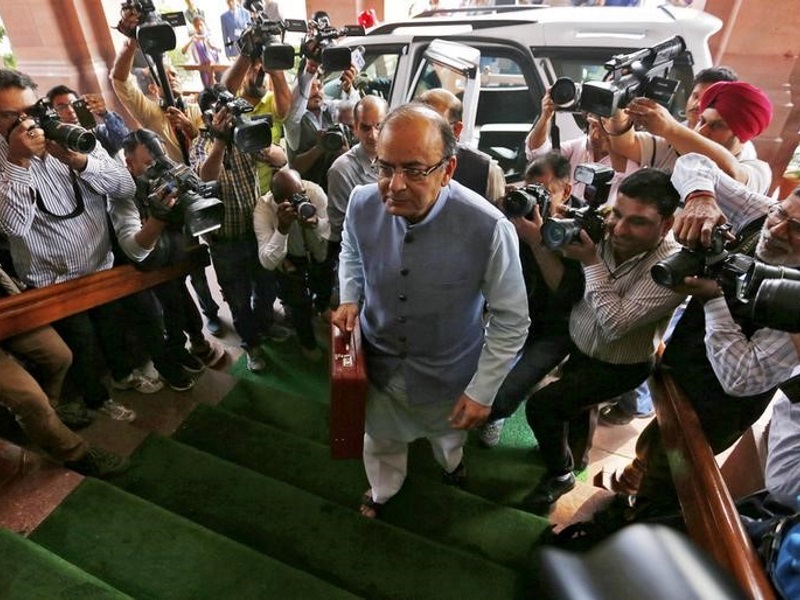 The government would soon launch two novel schemes to spread digital literacy in rural India for deriving greater benefit from demographic advantage, Finance Minister Arun Jaitley said in New Delhi on Monday.
"We now plan to launch a new digital literacy mission scheme for rural India to cover six-crore additional households within the next three years," Jaitley said while presenting the Union Budget for 2016-17 in the Lok Sabha.
Announcing that the government approved the National Digital Literacy Mission and Digital Saksharta Abhiyan (Disha) to promote digital literacy, Jaitley said of the 168 million crore rural households across the country, 120 million did not have computers and were unlikely to have digitally literate persons.
"Details of the twin schemes will be spelt out separately," Jaitley added.
Earlier this month, Prime Minister Narendra Modi announced a digital platform for enabling farmers to sell their produce at a better rate anywhere in the country will be launched on April 14.
The Prime Minister pushed for more and more use of modern technology and equipment along with traditional wisdom of farming to boost the agriculture sector, not only to meet the domestic needs but also cater to the demands from abroad.
Written with agency inputs
Download the Gadgets 360 app for Android and iOS to stay up to date with the latest tech news, product reviews, and exclusive deals on the popular mobiles.