The days when we could afford to ignore responsive web design are over. Here's an infographic that summarizes the reasons why we should all be adopting mobile-friendly design.
It's around a year since Google introduced a new algorithm that penalized websites that were not mobile-friendly by listing them lower down in search results. You can think of that as the stick that is beating websites to adopt responsive web design.
On the other hand this infographic, that comes from Top Shelf Media,  a web design, web development, and SEO agency located in Calgary, Alberta, Canada, also reveals the economic incentives.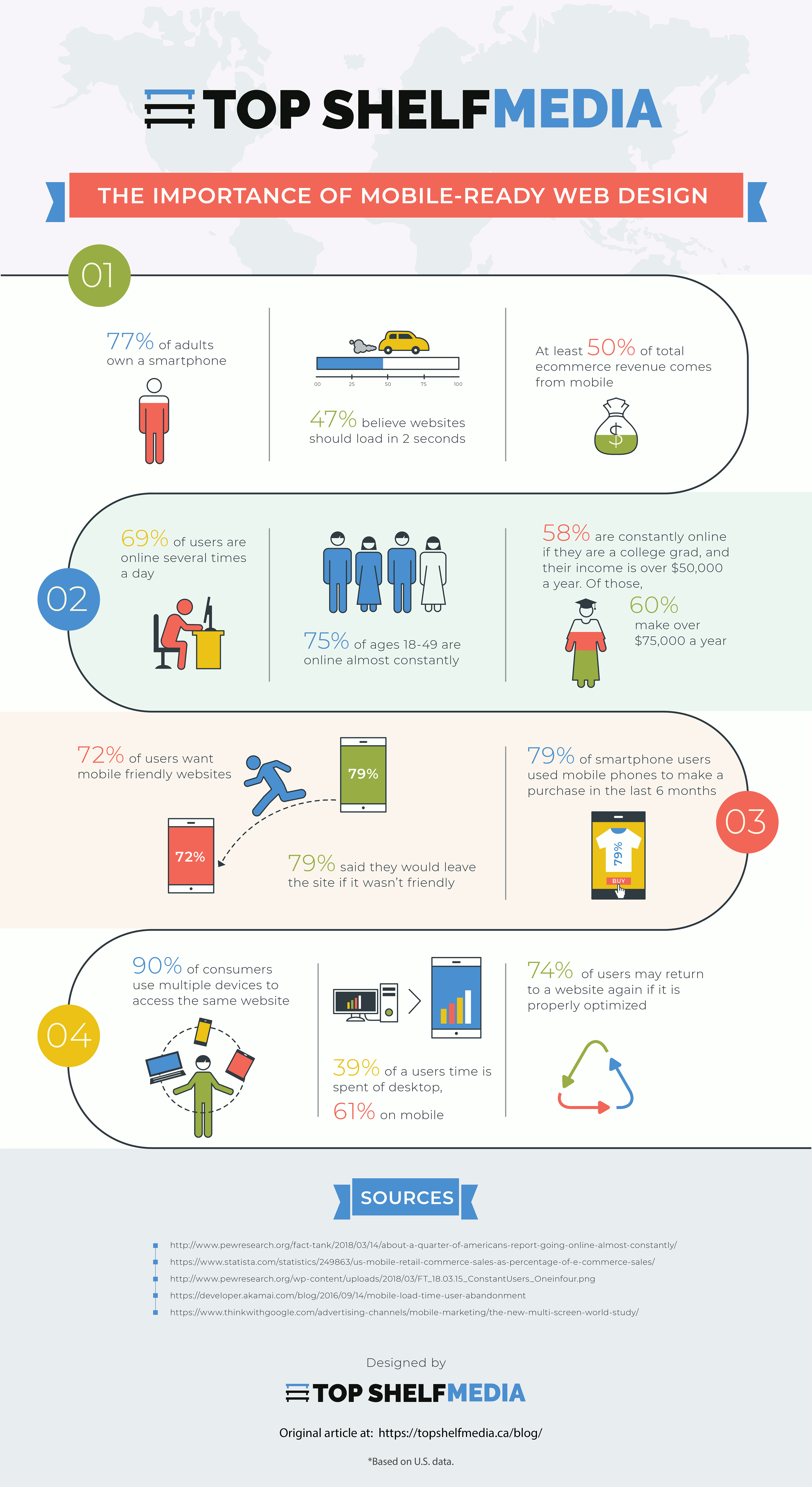 Writing on the Top Shelf Media blog, Liam Abbot concedes:
Making your site look good on all sorts of devices can be troublesome. Especially if you have an existing site already! 
That's a sentiment the I Programmer team can certainly agree with. Having tackled a redesign to make our own site mobile friendly just last year, we know just how problematic it is. However in order to be able to welcome mobile users, who according to the infographic already represent the majority, it was both necessary and unavoidable. Like all websites, we want our first time visitors to stick around and become regulars. So the fact that 79% of mobile users would leave a site that wasn't mobile-friendly, whereas 74% would return to one optimized for mobile was a real call to action.
For those running commercial sites, the imperative to be mobile friendly. According to the infographic at least 50% of ecommerce revenue comes from mobile. This is very likely to be an underestimate given that 90% of consumers use multiple devices to access the same website. It is usually easier to finalize a financial transaction from a desktop machine – but  given consumers aggregate time online is split 39% on desktop to 61% on mobile, chances are most purchasing decisions are initiated with a smartphone.
We simply can't afford not to be mobile-friendly.
["source=.i-programmer"]