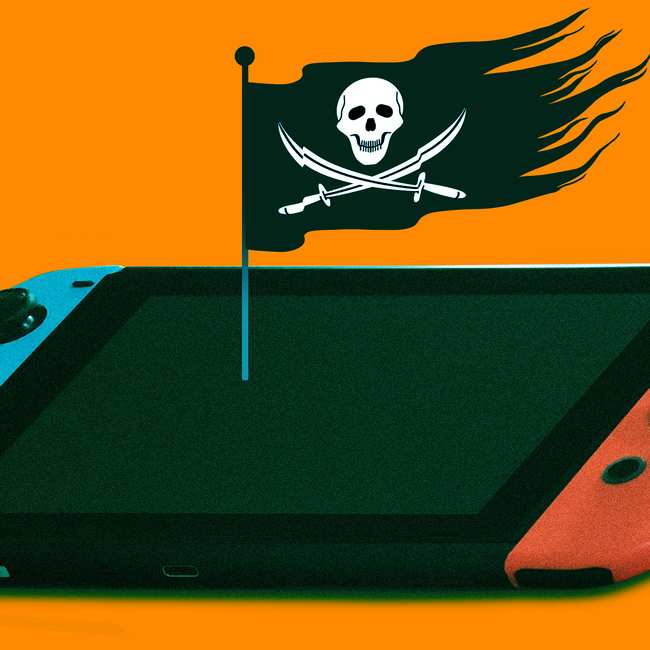 The source of the leak had no chance of being traced. Someone, perhaps a professional games reviewer, had just helped dump a copy of Diablo III, a hotly anticipated Nintendo Switch game at least several days before its official launch date. The source had used a middleman who ultimately released the game for pirates to distribute among themselves.
This approach of disguising the original source of the leak by using a middleman was the right way to release games early, or 'pre-street,' one of the pirates chimed in, according to chat logs from a private group of a few dozen Nintendo Switch pirates obtained by Motherboard. Whoever the source was, they had released other games over the last few months, including games up to two weeks in advance of their general sale; a big win. In another instance, pirates managed to get their hands on Dark Souls: Remastered, another much-anticipated game ported to the Switch.
"They keep on coming," a source from one of the private, tight-knit Switch chat rooms told Motherboard in an online chat.
Behind every free, pirated game, there's a lot more going on.
"Welcome to the Switch scene. The drama is crazyyyyy," the source added. Motherboard granted a number of sources anonymity to speak more candidly about private communities and illegal activity, and to avoid repercussions from other members; other sources requested anonymity because they did not have permission from their employers to speak to the press.
The Switch piracy community—much of which operates on the gamer-focused chat app Discord—is full of ingenuity, technical breakthroughs, and evolving cat-and-mouse games between the multi-billion dollar Nintendo and the passionate hackers who love the company but nonetheless illegally steal its games. Pirates deploy malware to steal each other's files so they can download more games themselves. Groups deliberately plant code into others' Switches so they no longer work. And some people in the scene have been doxed, meaning they've had their personal information published online.
HOW PIRATES GET SWITCH GAMES
Pirating games for the Switch is not technically straightforward. Instead, there's a complex supply chain constantly grinding away that helps people source and play unreleased games. There are reverse engineers who figure out how Nintendo's own tools work, so hackers can then use them for their own advantage. There are coders who make programs to streamline the process of downloading or running games. Reviewers, developers, or YouTubers with access to games before general Switch users often leak unlock codes or other information to small groups, which then may trickle out to the wider community. These smaller groups may also have access to more boutique or niche leaks which rarely become public, such as demos from the servers of Nintendo Kiosks, which are consoles set up at special events. One source showed Motherboard alleged prototype Switch documents obtained from a developer meeting held last year.
To release a game, pirates may dump a copy from the physical cartridge; they can do this before the game releases in the United States by sourcing the cartridge from an Australian store, which releases earlier because of the time difference. But this only gets a game out one or two days before official release. For the more sought-after and early dumps, pirates often manage to grab a copy from Nintendo's eShop, the company's digital download game store that is built into the Switch. Here, pirates will likely use a piece of hacker-made software on their computers to talk to Nintendo's servers, one pirate who uploads large archives of games explained to Motherboard in an online chat. The files can sometimes be downloaded early by anyone (by design), and are encrypted and need a so-called "titlekey" to unlock them and make the game playable. But reviewers or pirates with connections often obtain titlekeys and then share them. Crucially, titlekeys are not unique, and once grabbed, can be re-used by anyone to unlock a game.
JJB, who was until recently the administrator of the largest Switch piracy-focused Discord chat room called WarezNX, said pirates have had success in gaining access to parts of Nintendo's infrastructure that is usually closed-off from ordinary Switch users.
These include servers used internally by Nintendo, such as one which hosts different versions of the Switch operating system. The trick to connecting to these usually off-limits servers was using files contained within the Switch Development Kit, which is typically only available to game creators, JJB said.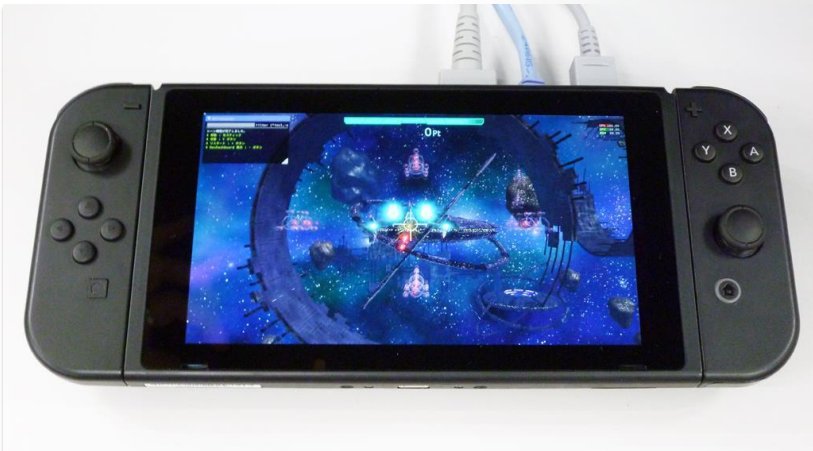 Playing pirated games requires more work than just downloading them. Pirates need to put their Switch into recovery mode—which involves physically connecting two pins inside the Switch with a paperclip or other tool. From there, pirates can download a bootmenu, which lets them select and launch software not specifically authorized by Nintendo. They also need to grab another piece of software that lets them install the pirated games themselves.
The largest Switch piracy Discord servers have thousands of members. Some of them are highly organized and user-friendly; on some servers, there is a bot that, when asked, will automatically send users a direct message with Google Drive links to a slew of Nintendo games, updates, and DLC to download for free.
Nintendo did not respond to a request for comment.
But the company has been working to make it harder to play pirated games. At its launch, the Switch contained a fundamental flaw in one of its chips—the Nvidia Tegra X1—which allowed hackers to gain more control over the console. Since July, Nintendo has rolled out fixed versions of its console. And in October, Nintendo tweaked how devices communicate with its servers, cutting off an established route of piracy. Developers of tools designed for ripping data from the company's servers are now keeping them private because they are afraid that wider distribution will mean Nintendo will patch any techniques they are using.
["source=TimeOFIndia"]