Klevu, a Finnish startup founded in 2013, is an ecommerce site search tool for websites that incorporates a variety of innovative techniques designed to help shoppers find what they are looking for more quickly and accurately.
Klevu integrates with platforms such as Magento and Shopify and has a starting cost of $19 per month, putting it well within the reach of smaller online merchants.
Klevu: A Self-Learning Ecommerce Site Search Tool
According to Nilay Oza, co-founder of Klevu, on-site search plays a vital role in increasing conversions.
"For small business owners, spending marketing dollars to get customers in the store is always a big investment," Oza said in an email exchange with Small Business Trends. "They want to ensure that the maximum number of visitors can find and buy what they want. In this context, a search box on the store plays a crucial role. Visitors who use search are likely to convert at a higher rate than those who don't."
Oza added, however, that search functionality on most ecommerce sites often lacks quality.
"Search has been one of the weakest areas of most online stores," Oza said. "The basic search function that comes with the platform or even custom built store does not match the expectations of today's shoppers. Klevu turns this bad search into a smart sales assistant that always helps customers find what they want to buy."
To fulfill its mission of providing more intelligent ecommerce site search capabilities, Klevu comes with an extensive list of features that includes:
Mobile-responsive Design
Klevu is mobile-responsive, which means it works on any device.
Rich Autocomplete
Klevu automatically completes the ecommerce site search query by providing suggestions to the searcher, starting with the first character. It also offers a unique alternative to text-based search — a grid view layout that shows products, which shoppers can filter using a variety of criteria, shown in the left-hand column.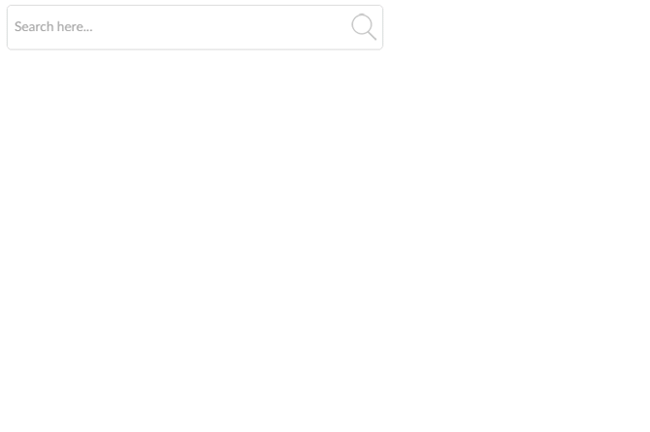 Use of Natural Language
The platform understands the natural language of buyers even if the keyword searched isn't clear or doesn't match the exact keyword in the product catalog.
Self-learning Search Behavior
Klevu self-learns and optimizes ecommerce site search results based on the shopper's search behavior, and then adjusts results accordingly.
"Klevu's technology learns on its own and optimizes results automatically," Oza said. "It is forgiving of errors from shoppers regarding search keywords and finishes their thoughts within milliseconds."
Cloud-based Technology
Klevu is served from cloud-based technology, meaning that stores can scale up or down regarding products or traffic.
Quick Results
Search results appear quickly, within 300 milliseconds.
Connects to Sales
The platform connects search to sales, meaning it provides end-to-end visibility for merchants no matter where the customer is on the shopping journey.
Integrates with Multiple Carts
Klevu integrates with several ecommerce carts, including Magento, Shopify, Demandware and Hybris. It is also platform agnostic, which means that merchants can deploy it on any ecommerce cart. Even custom-built platforms can use it.
To begin the integration process, merchants must first give Klevu access to their live product feed, which contains details of all the products visible on the website. Klevu then indexes the data and provides a short JavaScript code (shown below) that merchants can embed on their site, to enable the search function.
Deep Analytics
"Beyond fast, learning search, retailers also get deep search insights that directly shows the relationship between search and sales value," Oza said. "It also shows a range of other search insights helpful to retailers in making their external campaigns much narrower, leading to improved conversion."
Click here to see a full list of features.
Pricing starts at $19 per month, and a two-week free trial is available.
["source-smallbiztrends"]