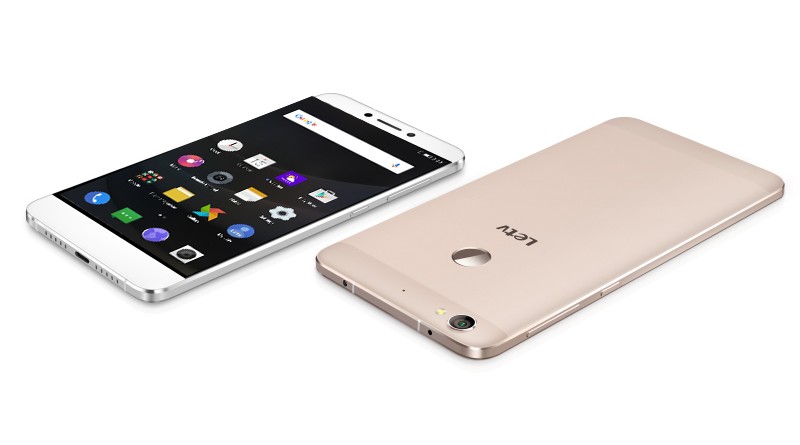 HIGHLIGHTS
One of the biggest reasons for LeEco's success in China is its free hardware day.
LeEco could remove the cost of buying smartphones altogether via content subscriptions.
The concept could be carried over in India, LeEco COO Atul Jain confirmed.
At an event in Mumbai on Tuesday, LeEco, formerly known as Letv, launched its premium video service in India. Dubbed "Supertainment", it promises a range of music and movies across genres powered by the likes of Eros and Hungama for exclusive content. Priced at Rs. 490 a month, or Rs. 4,900 a year, the LeEco Membership is said to be worth Rs. 32,000 as per the company. It includes Le Vidi, Le Music, Le Live, and LeEco Drive.
Le Vidi and Le Music are its bespoke video and music on demand services while Le Live allows users to view concerts as they're happening and LeEco Drive offers 5TB of cloud storage for backing up your data several times over. The Le Vidi and Le Live services will launch on May 24, Le Music and LeEco Drive will be made available in Q3 2016. In addition to this, the company unveiled the Le 1s Eco – a smartphone made for India with support for 10 local languages and more to come.
All of this might sound nothing out of the ordinary in a country where new phones and services seem to be rolling out every day, but the company has an ace up its sleeve. One of the biggest reasons for LeEco's success in China is its free hardware day. As the the name suggests, people get smartphones, TVs, and other LeEco hardware free, by paying for content subscriptions. It's a model that founder Jia Yueting takes great pride in.
"On April 14, we held the first free hardware day in China, when we had sales for our smartphones, TVs on our website. We believe that the world is heading for an ecosystem era, where hardware will be irrelevant and rather users will be more interested in the content, value they can get from a device," Yueting announced during an event in Beijing last month. "Sales of content exceeded CNY 2 billion [roughly Rs. 2,000 crores]. When we make hardware free and stand by users, we put ourselves against competition and have shaken the basis of how the industry has functioned."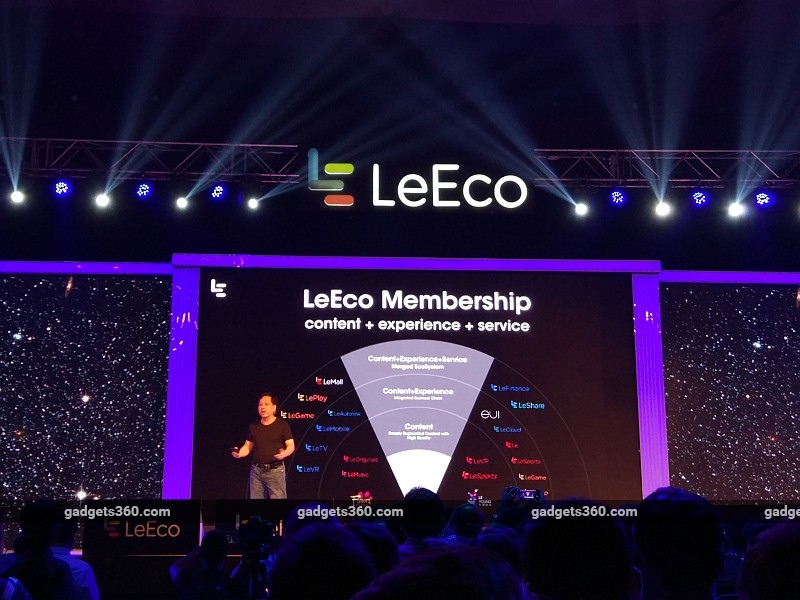 We asked Atul Jain, LeEco India's COO if a free hardware day would be possible in country. His answer should leave consumers optimistic about what to expect from the Chinese company.
"It's technically possible. If you look at our membership, the Le Eco membership is Rs. 4,900," he said, explaining how this would allow the company to reduce the cost of devices to the point of zero. "As I keep on adding memberships, maybe if you buy two or three year memberships, I could make further and further discounts on the device. Today we announced a Rs. 4,000 discount [on buying the Le 1s Eco and a LeEco Membership] and I could give more. It's stackable."
If you're the sort who is mentally calculating the cost of subscriptions to get a "free" smartphone, it roughly works out to a three year LeEco membership. This is right on par with the CNY 1,500 (around Rs. 15,000) Chinese customers had to pay in subscriptions to get the Le 1s during the company's free hardware day. Keep in mind that right now, the offering in terms of movies and music for India is lacking in variety vis-a-vis China and the live sports broadcast service is missing as well, but it's a fair measure of what you can expect.
What might be a problem though is the reluctance that people in the Indian market have shown when it comes to paying for content or other digital downloads. It's no secret that consumers here have no qualms ponying up for the latest and greatest in smartphone tech, but are then adverse to spending even Rs. 60 on an app. But Jain says it is a question of providing something that users want.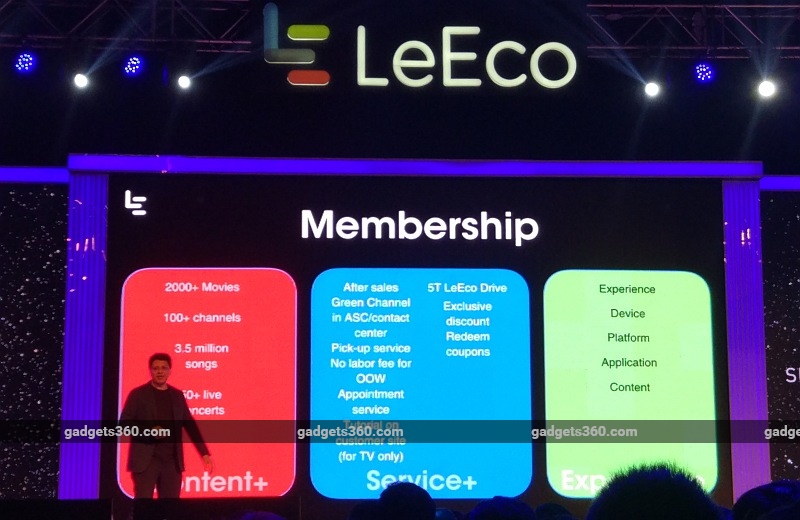 "If it is compelling enough and if it is really true value for them, look at today, Rs. 4,900. You get 5TB space [cloud storage]. I think that 5TB space itself, its a very large part of the Rs. 4,900 as a value to the consumer," he says. "You saw the total value that we put down of all that we're offering is actually [worth] Rs. 32,000. Imagine you getting Rs. 32,000 worth of something for Rs. 4,900. If it is something which you enjoy, you'll be likely to shell out."
At the same time Jain is also considering hedging the company's bets against users who won't pay for content. While LeEco offers an ad-free subscription service, he hasn't ruled out the possibility of a free tier that has ads as well.
"I think both will coexist [ad-free and with ad memberships]. There will be a revenue that will be built in through advertising and there will be a non-advertising preferred content. So both will happen," Jain stated.
We tried out the company's Le Vidi and Le Music apps at the event. There was a glaring lack of granular control over the quality of the stream. While its something that might be fixed prior to launch, we had to ask if LeEco is considering to tie up with telcos to allow users easy access to bandwidth.
"We would look at doing some tie ups with them in the future. Because we have lot of data and bandwidth consumption which is there. If we can get some kind of offers or arrangements for our members, it can be value for them," he professes.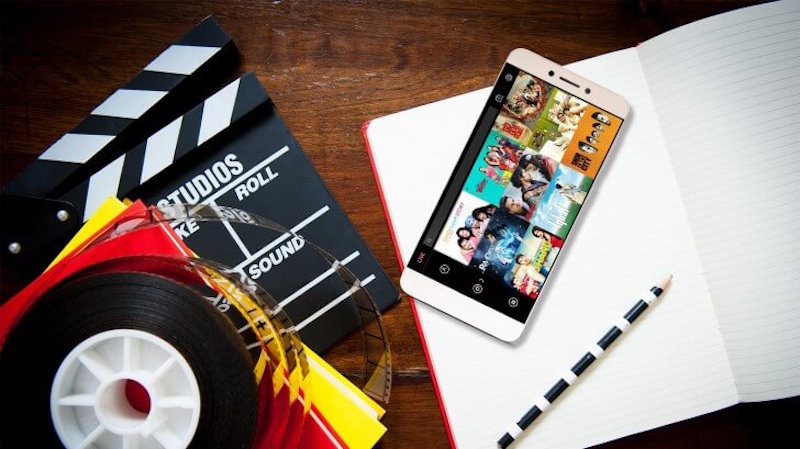 With so much going on, we wondered how the company plans to break even.
"That's where the ecosystem comes in place. Each part of the ecosystem supports each other," claims Jain. "It's a very, very long term [plan for India]. The volume of devices will lead us to more and more users coming and using our platform." What this possibly means is that while LeEco is taking a hit on hardware it could lean on other verticals like its cloud services to break even or possibly profit.
In theory it might seem like a sound proposition but with Internet connectivity being a glaring point of concern and mentality towards paying for content being somewhat non-existent, it will be interesting to see if LeEco manages to make this a reality in India.
Download the Gadgets 360 app for Android and iOS to stay up to date with the latest tech news, product reviews, and exclusive deals on the popular mobiles.
["Source-Gadgets"]