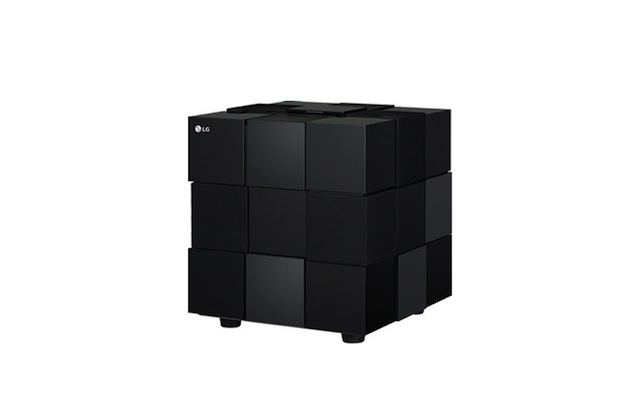 LG launches ND8520 AirPlay-enabled docking speaker for Rs. 20,990
LG Electronics Monday added a new product to its home entertainment portfolio, the AirPlay-enabled LG ND8520 docking speaker.
LG N8520 is another AirPlay-enabled device to enter the Indian market, after Bose unveiled AirPlay-enabled SoundLink Air Digital Music System last week. AirPlay is Apple's technology that enables iOS (and other) devices to stream music to AirPlay-enabled receivers.
The ND8520 features a smartphone-like touch interface lets users access and manipulate all the functions of the speaker, even entire libraries of music stored on external devices. For example, if the user swipes the screen, a menu for music playback is displayed, while on the side, the Smart Square screen displays menus for other features, including a radio.
The ND8520 has a 2.1 channel 80W speaker with a built-in woofer on the inside and a "cube design" that LG believe's will fit right in your bedroom and/ or living room.
For additional connectivity and a wider variety of content options, the ND8520 also includes a USB port that can play MP3 and WMA files stored on a USB drive. An FM radio is also built in, along with an alarm clock. All these features can be controlled using the speaker's own remote control as well as LG Bluetooth app available for iOS and Android devices.
The LG N8520 is now available across leading stores for a maximum retail price of Rs. 20,990.
LG N8520 key features
80 W, 2.1 channels
Built-in Subwoofer
PBA (Precise Balancing Algorithm)
Wireless Technology
Bluetooth Remote App
iPod, iPhone, iPad Direct Docking
Smart Square
USB Playback
Alarm Clock Radio
Portable-in
Tags: AirPlay, AirPlay enabled speakers, AirPlay enabled speakers India, LG, LG N8520, Speakers
["Source-Gadgets"]