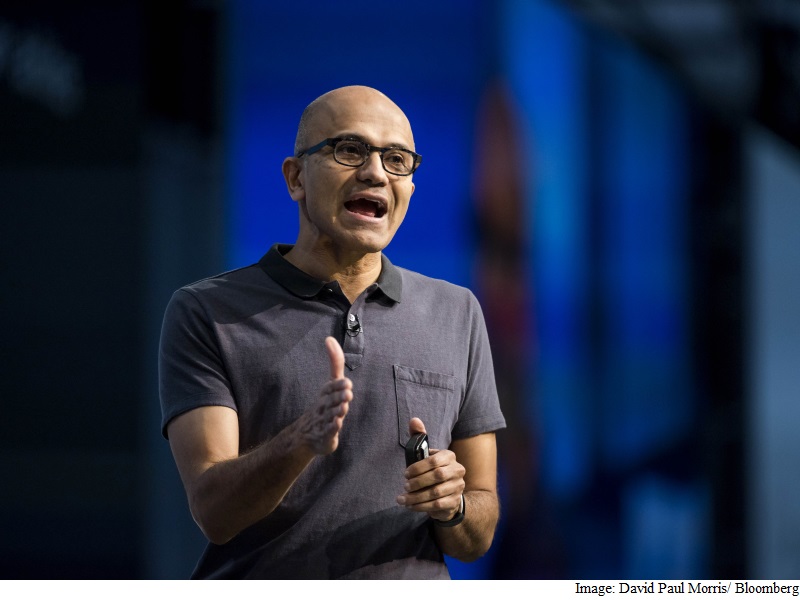 Microsoft's India-born chief Satya Nadella will be in India later this month to address a conference on 'Future Decoded' in Mumbai.
While Nadella has visited India a number of times since assuming the leadership role, this visit takes on added significance as the global debate on US' clampdown on visas and its impact on flow of skilled manpower rages.
Nadella is among the first few technology titans to oppose the restrictions on immigration by the new US administration under President Donald Trump.
ALSO SEETrump Immigration Order: Microsoft Bats for Exception Program
Last month, Trump had signed a sweeping executive order to suspend the arrival of refugees and impose tough new controls on travellers from Iran, Iraq, Libya, Somalia, Syria and Yemen as part of new measures to "keep radical Islamic terrorists" out of America.
Condemning the move, Nadella, in a post on LinkedIn, had said: "As an immigrant and a CEO, I've both experienced and seen the positive impact that immigration has on our company, for the country and for the world. We will continue to advocate this important topic."
Microsoft President Brad Smith said as many as 76 Microsoft employees are affected by the new executive order.
Executives from Google, Apple, Netflix, Facebook and other top American companies have slammed Trump's immigration order that sparked widespread protests across the US.
Microsoft's Future Decoded event, to be held on February 21-22, is expected to see participation of 1,500 business and government officials.
This will include names like Andhra Pradesh Chief Minister N Chandrababu Naidu, Lord Jonathan Evans (former director general, MI5), Guenter Butschek, CEO, Tata Motors, and Anil Rai Gupta, Chairman and MD of Havells.
The discussions will revolve around how digital technology is empowering people and organisations across governments, education, banks, hospitals, e-commerce, entertainment, and manufacturing organisations.
Details of Nadella's itinerary could not be confirmed.
Tags:
["Source-Gadgets"]