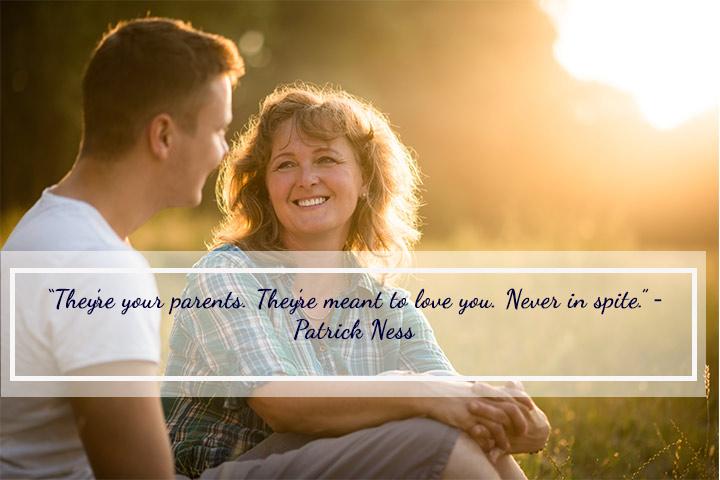 Parenting today is more intentional.
Parenting is much more than showering of love and care and ensuring safety and protection. It's more intentional and purposeful and is therefore more daunting than what it was four decades ago. As a parent you need to ensure that your child grows into an effective and successful adulthood.
Human societies around the world are undergoing rapid changes. Today's concerns, preferences and priorities are not the same as they used to be. The way we interact with the society around us has changed in too many ways.
My purpose of writing this is to make you aware of the parenting challenges so that your children love you, respect you, adore you, and feel grateful to you. You too should feel proud of yourself and your children. The society will also feel proud of you and your child.
Constraints parents face today:
Most parents today are too busy working to bring financial stability and financial security in their lives. For most of them it's becoming a never-ending chase stretching all their active life. Balancing between work and family and parenting children is becoming a huge challenge.
Due to the stressful lifestyle parents today are compromising. They are missing out on many fronts including giving their kids fundamental moral values. As a result young kids are increasingly getting distracted in life. An overwhelming large majority are drifting to wasteful life.
Default wisdom does not work today. Gone are the days when most parenting skills training came from the senior members in the family or neighbours. Most families are going nuclear. Elderly people are often not around.
Parents need to know smart parenting skills:
No parent would want their child flounder in life. Parents shall have to inculcate such things as to imbibe good habits and values that sustain an empowered life in their adulthood. In fact that is the most important concern of all parents.
Every parent looks forward to their children growing physically, and mentally- intellectually, emotionally, and spiritually. Growth has to be age-worthy. Money alone cannot bring the required blessing of a rounded personality for the child.
But money cannot buy everything. You cannot expect your nanny or the nursery teacher to do everything for you. They only play an augmenting role. The basic grooming has to start right from you at your home and right from the day one.
Parenting: much more to it than love & care:
As parents you are duty-bound to ensure that your children grow well enough to make their own way in the world successfully. Parenting has to help children grow up as happy, caring, socially compatible, empowered, and competent adults ready to fulfil their dreams in life. This is parental responsibility.
Therefore, effective parenting shall have to provide unconditional love, safety/security/stability, the basic needs like food/clothing/health, and contribute towards model family life with essential values- family and social.
You as parents are the most important educator, coach and mentor to inculcate the basic life-skills in your children by demonstrating and instructing. Your children need to imbibe, practice and improve their capabilities. You need to monitor and take action to help with shortcomings to ensure that your child stays on track.
Summing Up Parenting Today…
To sum up, parents today need to gear up to playing an intentional parenting role. And that would entail concurrent playing of roles as caring parent, first educator, personal coach and mentor to the child.
Your child will find the most trusted counsellor who would actively listen and observe without judgment. And so you can model your child's behaviour by sharing experiences, outcomes, and experiential learning.
["source=timesofindia.indiatimes"]