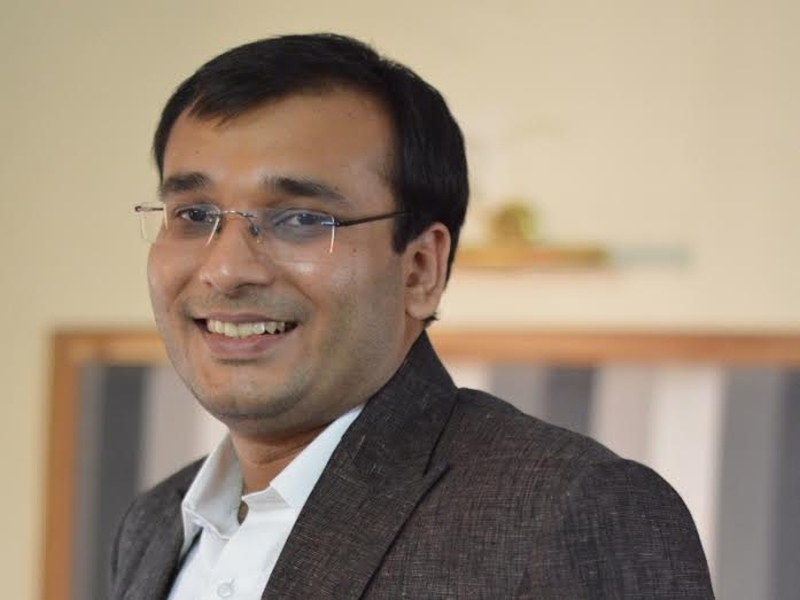 In our weekly Personally Tech column, we talk to people who make the products we love about the products that they love. We hear from leaders in all walks of life about the apps and gadgets that they use every day, from the heads of companies like Quikcilver, Clovia, and HeyBiz.
This week, we caught up with Deepak Singhal, the co-founder and CEO of Qyk, a mobile marketplace for local services, which recently secured funding. Take the jargon away, and what that means is you can use Qyk to find and hire anything from a packer, to a physiotherapist, to an architect. Here are the apps and gadgets that Singhal tells us he needs in his life:
Describe your technology setup – what computer/ phone/ tablet/ camera/ gaming console/ other gadgets do you use?
Deepak Singhal: I have a Lenovo IdeaPad U430 Touch laptop which has served me really well. I like it because of its impressive processing speed, reliable battery life, and the fact that it's really lightweight.
Being a fan of Android platform for phones, I have a Google Nexus 5 that offers good value for money. To aid my avid reading habits, I have a Kindle – my favourite among all my gadgets. Apart from these, I have an iPad Air and a Moto 360 smartwatch, which make my life more comfortable.
What are three apps (mobile/ tablet or PC/ Mac) you couldn't live without?
Deepak Singhal: The first one that makes it to the list is Evernote. When so many important activities happening simultaneously, it becomes necessary to have a proper note management tool. Evernote does just that. It is easy, efficient and extremely flexible.
The second one should be Pocket – to read stories, wherever you go. Pocket solves an essential problem everyone faces – archiving of interesting articles which could be read anywhere and anytime. This is the first app I get hold of when I reach home to stay up to date in the world around me
The third app for me has got to be Slack. With its high degree of customisation and irresistible features, my entire team loves Slack
What is the one gadget (other than your phone) you never travel without?
Deepak Singhal: Being an avid reader, Kindle wins this battle. It used to be carrying books earlier, but Kindle just makes me an even crazy reader.
What is your dream gadget/ technology setup?
Deepak Singhal: My perfect setup is my laptop connected to a 21-inch screen, and I would love to have more battery power in our phones, it could really revolutionise the way we use our phones.
How has technology changed the way in which you work?
Deepak Singhal: Technology has transformed the way in which we work is an obvious statement. The most remarkable change according to me has been the cross device information linking across mobiles, laptops, tabs and more.
Now with just logging into my Google account on any device, I can access everything that is important to me within seconds. So that ensures I take my world along when I take any of my devices along.
To see more stories about the apps and gadgets that leaders from different fields swear by, take a look at our earlier Personally Tech articles.
Download the Gadgets 360 app for Android and iOS to stay up to date with the latest tech news, product reviews, and exclusive deals on the popular mobiles.