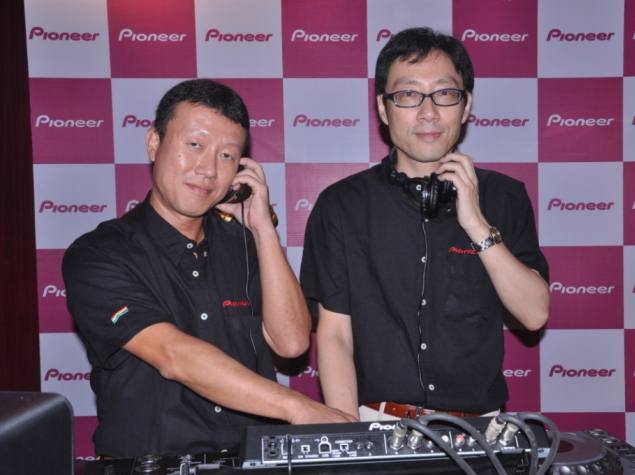 Pioneer Electronics Introduces Its Range of DJ Products in India
The domestic arm of the Japanese electronics major Pioneer Electronics on Wednesday forayed in the DJ market, rolling out its wide range of new-age music products.
"We have introduced our wide range of Pioneer DJ products, which are globally renowned for their performance and innovation. The product suite includes DJ controllers, players, speakers, mixers, turntables and headphones," Pioneer India Electronics Pvt Ltd managing director, Toshiyuki Shindo said in Mumbai after the launch.
The product range unveiled on Wednesday comprises six models of mixer, five models of controllers, DJ turntables, a DJ system, a remix station, two models of speakers and three models of headphones besides accessories.
In India, Pioneer DJ product range is available through Pioneer's distributor Rivera International and their strong dealer network, he said. The company, however, did not disclose the prices of any of the product, saying they are still being worked out.
The introduction of these new-age DJ music systems will facilitate creation of quality music by both amateur and professional DJs in India, he said.
Pioneer India is excited about its controllers for amateur DJs, he said adding these products made after years of research and development with famous DJs across the globe will serve as a perfect stepping stone for any amateur DJ. The company has also tied up with a retail chain to demonstrate them with trained staff.
"DJ and Club business is a booming industry. We foresee a large demand from both the connoisseurs of new age music as well as professionals," company's general manager for global sales, Satoshi Nitta said.
"We believe it is a right time for us to foray into this nascent yet fast-growing Indian market and partner with the aspiring and professional DJs through our technologically superior systems," he said.
Pioneer has also tied up with a large retail chain to demonstrate and sell its affordable range of amateur DJ products from next month.
Tags: DJ, Home Entertainment, Pioneer, Pioneer India, Audio, Music
["Source-Gadgets"]