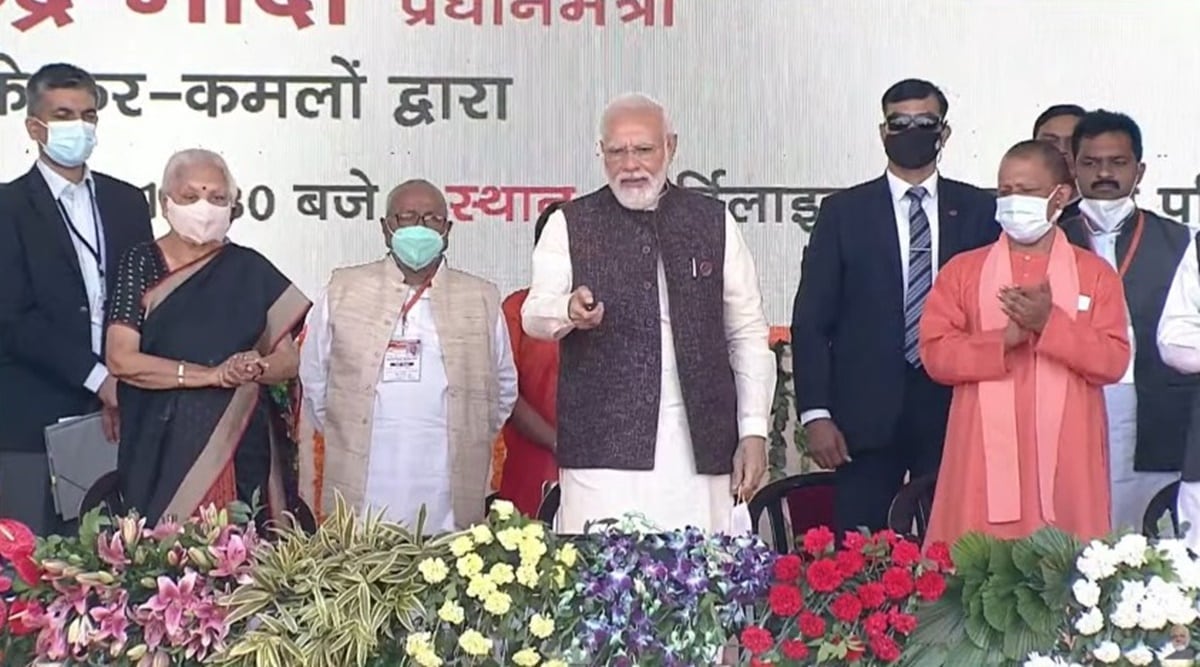 PM Narendra Modi in Gorakhpur Live Updates: Prime Minister Narendra Modi on Tuesday inaugurated three mega projects worth Rs 10,000 crore in eastern Uttar Pradesh's Gorakhpur, which is Chief Minister Yogi Adityanath's home turf . The projects include a fertiliser factory worth Rs 8,603 crore, an All India Institute of Medical Sciences (AIIMS) built at a cost of Rs 1,011 crore, and a hi-tech lab of the Indian Council of Medical Research-Regional Medical Research Centre (ICMR-RMRC).
"The program in Gorakhpur today is proof of the fact that nothing is impossible for new India when it becomes determined," PM Modi said accusing the Opposition of neglecting development in the area. Taking a jibe at the Samajwadi Party, Modi said, "Today entire UP knows that the 'red caps' (Samajwadi Party) cared about 'red beacons' alone. Always remember that the 'red caps' are red alert for UP – they are bells to danger." "They had nothing to do with your pain and issues. The 'red caps' want power – for scams and for filling their coffers, for illegal encroachments, for providing freedom to mafia," he added.
Earlier in the day, he visited an exhibition of the development projects in Gorakhpur.
Chief Minister Yogi Adityanath said that only the BJP government had the courage to start the factory, "The inauguration program today is like a dream come true for the people in Eastern Uttar Pradesh. The fertiliser factory was shut in 1990 and until 2014, no one took the initiative to restart it. Only the BJP government had the courage to start it."
["source=indianexpress"]