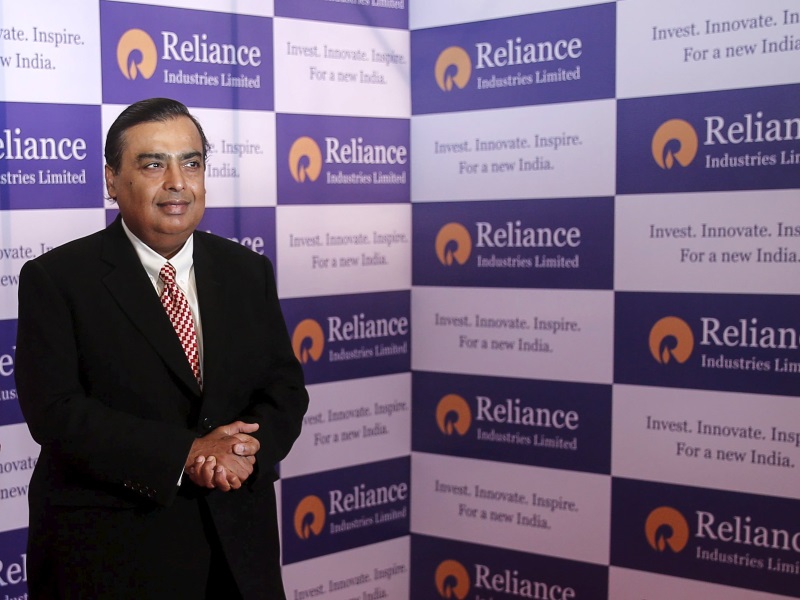 Calling Jio the world's largest startup, Reliance Industries chairman Mukesh Ambani on Wednesday said the roll-out of its 4G services will lift India from a mobile Internet ranking of 150th to the top 10 slot. But he did not specify the actual date of commercial launch.
"As the world goes digital, India and Indians cannot afford to be left behind. Today, India is ranked around 150th in mobile Internet rankings out of 230 countries. We have a responsibility. To digitally empower India. To end this digital poverty," Ambani said.
(Also see:  Reliance Jio Soft Launch Can Be Expected Soon)
"It is this opportunity to transform the lives of our 1.3 billion Indians that motivated Reliance to enter and transform the entire digital ecosystem. I have no doubt that with the launch of Jio, India's rank will go up from 150 to among the top 10 of mobile Internet rankings in the world."
Speaking at the Ficci-Frames media and entertainment conclave in Mumbai, Ambani said Relaince Jiohas four strategies: Expand country's coverage from 15-20 percent now to 70 percent, give broadband speed that is 40-80 times faster, increase data availability and make the services affordable.
"With these four interventions, India will leapfrog to being amongst the top ten of the Digital revolution sweeping across the world."
Ambani, who is betting big on the latest venture of the refining-to-retail group with an initial investment of over Rs. 150,000 crores, said Jio will not be a mere telecom network but bring to its customers an entire ecosystem to allow a "Digital Life" to the fullest.
This ecosystem will comprise devices, broadband network, powerful applications and offerings such as live music, sports, live and catchup TV, movies and events, he said. "Jio is not just about technical brute force. It is about doing things in a smart, simple and secure way."
Ambani said five mega-trends were emerging in the digital world: Shift in communications from the oral to visual, transition from linear to exponential, true convergence of telecom, entertainment and media, abundance of choice in every sphere and demonstrated potential transform human lives.
"The true power of technology is its ability to make human life better. The future belongs to a creative empathisers, pattern recognisers, meaning makers. Because technology changes, but humanity evolves. And any transformation is eventually about humanity," he said.
"If you are not digital, and if you don't have globally competitive digital tools and skills, you will simply not survive. You'll get disrupted. You will be out-competed. You will be left behind. You will become irrelevant."
Download the Gadgets 360 app for Android and iOS to stay up to date with the latest tech news, product reviews, and exclusive deals on the popular mobiles.