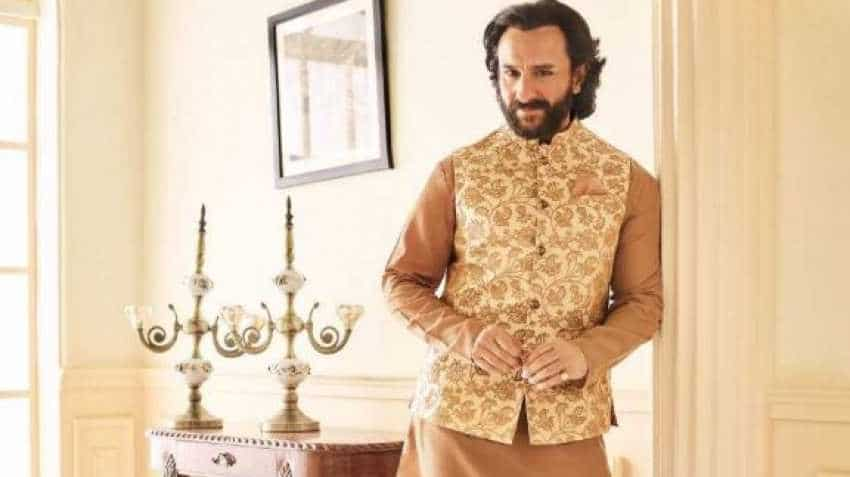 Lifestyle brand for men and women, House of Pataudi, co-owned by Saif Ali Khan, Myntra and Exceed Entertainment launches its latest collection that is inspired by the Pataudi Palace. The Summer Palace Collection brings alive the ornate beauty and grandeur of the Pataudi Palace. The collection is also designed keeping in mind the festive flavour and trends of the season. The collection comprises of everyday Indian wear –  it dubbed as Firdaus, festive with royal charm, Noor and Riwayat for classic Indian weddings. The collection is supported by an outdoor campaign featuring Saif Ali Khan.
"The palace is an architectural marvel for many but for me, its home and holds a lot of emotional value. It is interesting for me to see a collection inspired by the hues of the palace gardens. The floral patterns and designs used in the collection intertwine with elements of the nature that surrounds Pataudi Palace," Saif Ali Khan said.
Amar Nagaram, Head, Myntra Jabong, said, "House Of Pataudi's new 'Summer Palace Collection' is a reflection of the opulence and grandeur surrounding the Pataudi Palace and is a royal treat for patrons of ethnic wear. Every collection from the brand embodies the rich cultural heritage of the erstwhile Nawabs."
The collection has a riot of colours and subtle floral prints with House of Pataudi's Firdaus collection. Inspired from the shades of the Palace garden, the colour palette transitions from powder pink and pastels, to sky & walnut shells. Noor, the festive finery line is inspired by architectural designs and intricate motifs of the Palace. Riwayat showcases the beauty of the old world charm that never fails to impress. Luxurious brocades, jacquards, hues such as royal blue, maroons and opulent golds makes it perfect for Indian weddings.
["source=zeebiz"]