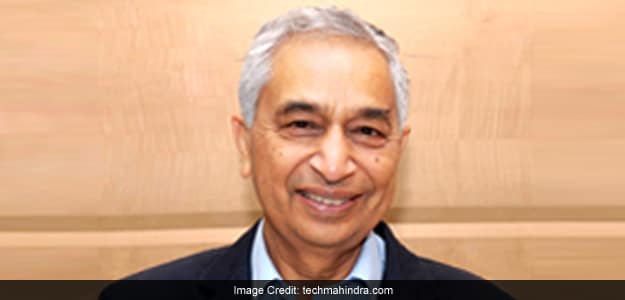 New Delhi:
Tech Mahindra vice chairman Vineet Nayyar took home a total pay package of Rs 181.74 crore in 2015-16, largely on account of stock options encashed by him, making him one of the highest paid executives in India.
Up until August 2015, Mr Nayyar took home a salary of Rs 1.27 crore, while his stock options earned him a whopping Rs 177.87 crore, according to Tech Mahindra's annual report for FY16.
Sources said the stock option component of Mr Nayyar's earnings was vested in the previous years and was exercised during 2015-16.
He earned a commission (as percentage of profit) of Rs 0.34 crore in last financial year, it said, adding that Mr Nayyar earned Rs 2.25 crore as additional director from August 2015.
Mr Nayyar, who was executive vice chairman of the company, retired on August 9, 2015. However, given his "vast experience and expertise", he was appointed as an additional director and designated as vice chairman with effect from August 2015.
He has been associated with Tech Mahindra for more than a decade, initially as MD and subsequently, as executive vice chairman.
Tech Mahindra also rewarded its managing director and CEO C P Gurnani with a renumeration of Rs 45.27 crore in fiscal year 2015-16.
This includes Rs 1.61 crore in salary, Rs 42.98 crore in stock option and Rs 0.64 crore as a commission (percentage of profit).
Compared to Mr Gurnani, Infosys chief executive Vishal Sikka took home Rs 48.73 crore in salary last fiscal year.
Tata Consultancy Services CEO and MD N Chandrasekaran saw his salary package go up by about 20 per cent to Rs 25.6 crore in FY16. He also received an additional Rs 10 crore as part of the one-time special bonus the company announced in the year.