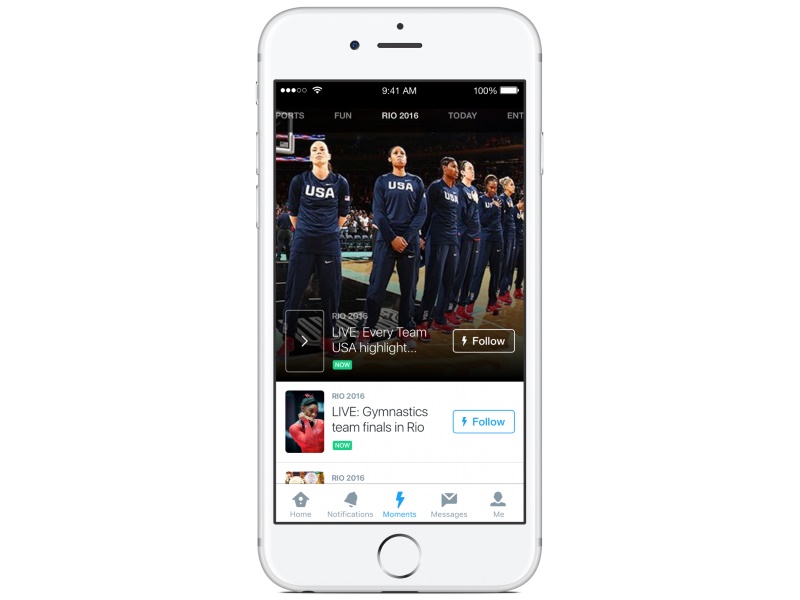 HIGHLIGHTS
Twitter will also let users to use team emojis with 3-letter country code hashtags
There are 50 Olympics emojis that are triggered by using hashtags
The hashtags will be available in English, French, Portuguese, and Spanish
Micro-blogging website Twitter on Wednesday announceda change to its Moments feature which will now insert Olympic-related tweets into a user's timeline for weeks at a time.
Earlier, Moments used to insert tweets into a user's timeline for a matter of hours or, at most, a few days.
The feature can also be used to catch up on what you missed during the day – thanks to recap Moments – which will highlight the results, medal counts and other notable newsworthy items, technology website TechCrunch.com reported on Wednesday.
The live Olympic Moments for select sports and events will be available in Australia, Brazil, Canada, Mexico, Japan, the UK and the US.
In addition to Moments, Twitter is rolling out 207 team emojis that will activate when users tweet with the three-letter country code hashtag for their favourite team.
There will also be over 50 Olympics and sports emoji that can be triggered by hashtags. The hashtags will be available in English, French, Portuguese, and Spanish.
All the emojis and types of Moments will be available in the days ahead but the dedicated Moments section is available now, the report added.
Share a screenshot and win Samsung smartphones worth Rs. 90,000 by participating in the #BrowseFaster contest.
["Source-Gadgets"]