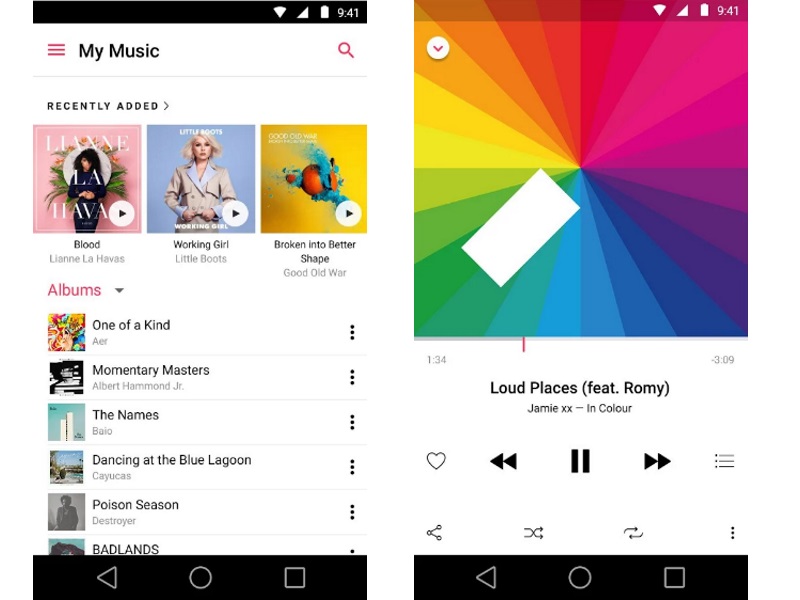 HIGHLIGHTS
Apple Music on Android comes out of beta stage
Apple Music updated to version 1.0.0 on Android
Update includes equaliser settings and stability improvements
Apple Music for Android was launched back in November last year as a beta, but nine months later, it has finally come out of its beta stage and been upgraded to version 1.0.0.
Although the Apple Music for Android update doesn't add many new features, it does include equaliser settings and a variety of performance, playback, and stability improvements as per the change log provided by the company on Google Play.
Apple has been constantly pushing updates and has even provided some exclusive features to Android in order to compete on a level playground with other music streaming services like Spotify, which had already occupied a major chunk of market when Apple came up with its offering.
In February this year, Apple updated its Apple Music for Android app to allow users to save songs offline to their microSD cards, a feature that cannot ever be expected to come to iOS due to the restrictive behaviour of the ecosystem.
Just weeks after surprising everyone with addition of SD card support on Android, in March, the company embraced the difference that exists between its own OS and that of Google once again byintroducing a home screen widget for Apple Music app on Android.
Apple has gone to such lengths to attract users to its Android app that iOS users might start feeling envy very soon. However, as of now, it seems like Apple is moving to a more adaptive strategy in order to sustain and progress in the ever-changing tech industry.
Share a screenshot and win Samsung smartphones worth Rs. 90,000 by participating in the #BrowseFaster contest.
["Source-Gadgets"]