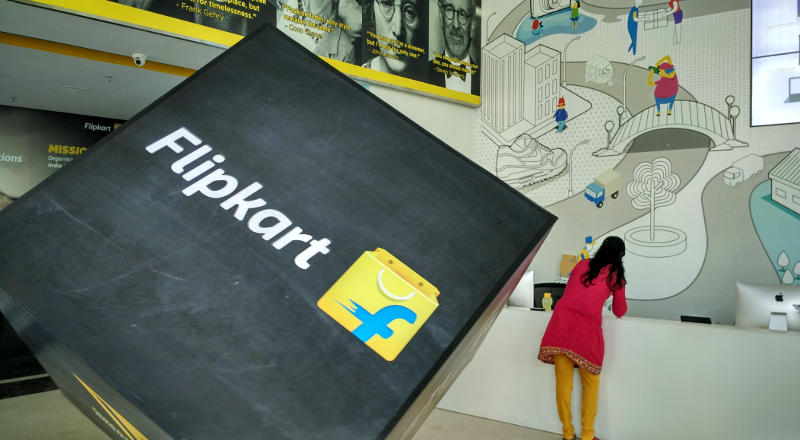 Two students were arrested for allegedly cheating e-commerce retailers, Amazon and Flipkart, by ordering electronic gadgets and replacing them with sand and returning parcels in Hyderabad, police said.
On credible information Commissioner's Task Force, Central Zone Team arrested Yahiya Mohammad Ishaque and Mohammad Shahroz Ansari Wednesday, a release from Hyderabad Police said.
The accused, who are relatives, hail from Gondia district of Maharashtra. From one year Ishaque, who has been residing in Golconda Hyderabad, had registered as a book seller in Amazon and was selling books online, police said.
In last four months, the two accused placed online orders for electronic goods like mobile phones, laptops, cameras, DVDs etc, on Flipkart and Amazon.
"According to their plan, when the representative of the firm came to deliver the booking order, Ishaque used to receive the item and his brother-in-law, Ansari, used to stay with the delivery boy outside the house," police said explaining on their modus operandi.
On the pretext of bringing their debit card, Ishaque used to take the parcel inside the house and removed its seal very tactfully. He would then take out the item and replace it with equal weight sand in the box and re-seal it, police said.
"After that he would come out from his house along with the parcel and debit card. When the delivery boy used to swipe the debit card, it showed that the card was declined. After this, Ishaque used to return the parcel to the delivery boy and take back his debit card," police said.
Using this modus operandi, the accused had stolen three high-end mobile phones, one laptop and one digital camera and other electronic gadgets, which were recovered from them.
Download the Gadgets 360 app for Android and iOS to stay up to date with the latest tech news, product reviews, and exclusive deals on the popular mobiles.