When it comes to web design, we frequently hear the words like 'out-of-the-box,' 'creative,' 'unique,' and the like. Every business person wants to come up with a futuristic business website having a stunning, user-friendly design; but as a web designer, we know the reality very well. Any web design projects face various constraints during the development phase. Constraints related to technology, budget, deadline, etc. impact a lot while designing a website.
Constraints are infamous among us as they take away our freedom through removing several options. They are the set of rules imposed on us. But looking on the bright side, it is the constraints that lead us to find smart solutions with a blend of creativity and innovation. As a fundamental part of design, constraints can open the doors of many opportunities in the unforeseen trajectory.
Let's evaluate the value of constraints in web design domain:
Constraints – The Result Of Not Considering Them Is Terrible
The word 'constraints' sounds baffling and stifling. It is easy for a web designer to kick-start the project immediately after receiving a brief. In the haste of coming up with an elegant and detailed solution, the designer could readily skip the framework of constraints along with the thoughts of the final look-and-feel of the design.
Let's take an example of a website for a retail shop. You go through Dribbble for some latest design ideas and start designing the websitewith a thought of making it capable of standing out from the crowd. You design it through using trendy elements and technological advancements.
But what if the client doesn't find your design fit with their brand? What if your design takes a long time to develop? In other words, you may either miss the deadlines or just can't meet the client's expectations as a result of not considering the unique constraints of your design project.
Client Constraints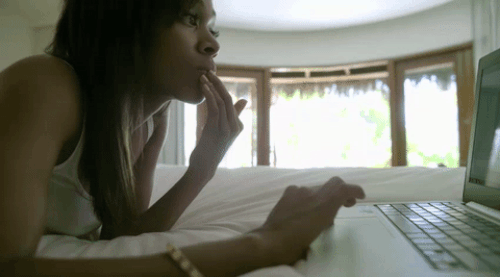 The end-user remains in the focus while designing any website. Every client is unique for you, having a distinct audience. You have to spend some time for research and understanding the audience before initiating a design. The web design you create should be enjoyable for the audience, not for you! The client's existing business model and brand presence act as important constraints as they direct the visual feel of a website you are designing. The chances are fair that even the slightest deviation from these predefined constraints may end up in rejection by your client.
Project Constraints
Whether it is a budget or a timeline, each project has specific constraints. As a designer, you need to meet deadlines while tackling payment-related issues. You need to know where and when to spend resources and energy in the project as per budgetary and other constraints. Setting up milestones can help you drive the project in the right direction, but then you need to take care of other factors that can divert your way. It is better to remember that even if you've created an awesome design; your job is not done till you address all the goals of your project.
User Experience Is Must
As a web designer, your focus is always on the seamless and user-friendly performance of a website. You need to take care of accessibility and clarity while designing a website for pleasant UX. Say for example, though your design looks amazing on big display of laptopsand desktops, too small typography or lacking contrast can make the site unreadable and unfriendly for the users. As a result, your design fails to generate value for your client. The design is not just a piece of art; it's a tool useful for solving problems and building experiences.
Where To Start
Constraints hit hard in the face of creativity and imagination. When you value such design constraints while initiating your project, they might create a roadblock for you. One of the best ways to deal with this hurdle is to go through the project constraints with a simple start. Don't take pressure to create an excellent solution from the initial stage. Just follow your client's brand constraints. If these constraints permit you to use only two colours, then stick to it. If you use more than two preset colours, your design will impact negatively on branding, and eventually, your client's website will cause a negative effect on marketing efforts.
It's better to do some research about your client's target audience to stay informed about the scope. Finally, you can focus on creativity while handling all the constraints and addressing the client's requirements through making a simple and straightforward design.
When you get overwhelmed by projects in hand, just do not stick to sketching some simple layouts, you can go for Style Tiles to improve your visual design process. In other words, you can simply focus on the page structure without expecting the creation of masterpiece from the beginning. You can experiment with style in the later stage. Failing at this stage, you may end up in a mess that can be failed in solving the client's goals. The entire design process consists of trial, error, experimentation, and exploration.
How To Use Constraints
We can classify constraints in two categories broadly: physical and psychological. Paths, axes, and barriers fall under the category of physical constraints while symbols, mapping, and conventions are considered as psychological constraints. Both these types dominate especially when you design an eCommerce website or any B2C websites.
Paths restrict user's action to either linear or curvilinear motion while axes offer a rotary motion. On the other hand, symbols have a role to play in categorising and cautioning users about certain users. Conventions restrict user's actions by compelling them to follow learned customs and exercises. Both physical and psychological models of constraints come in your way while you strive for offering the rich user experience to the end users.
Such constraints limit your options because they have a direct link with actions performed by the user. Physical constraints decrease controls' sensitivity and are useful to prevent any undesired actions while psychological constraints will make your design more intuitive. You can focus on limited options available based on these constraints to come up with the most suitable design solutions.
Conclusion
In a way, proper understanding and implementation of constraints will help you improve the usability of the website with minimal design error. Such a web design can engage more users through a more effective experience.
Note from Inc42: The views and opinions expressed are solely those of the author and does not necessarily reflect the views held by Inc42, its creators or employees. Inc42 is not responsible for the accuracy of any of the information supplied by guest bloggers
source"indiatoday"